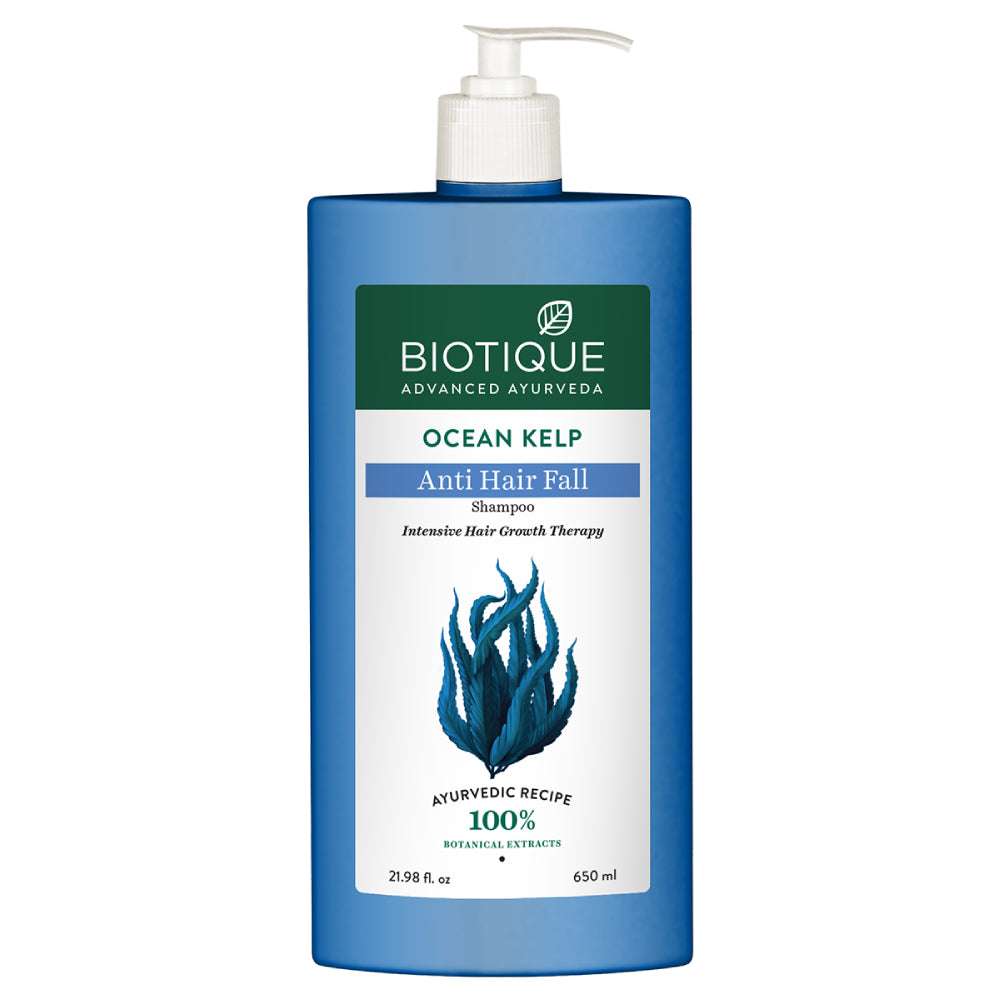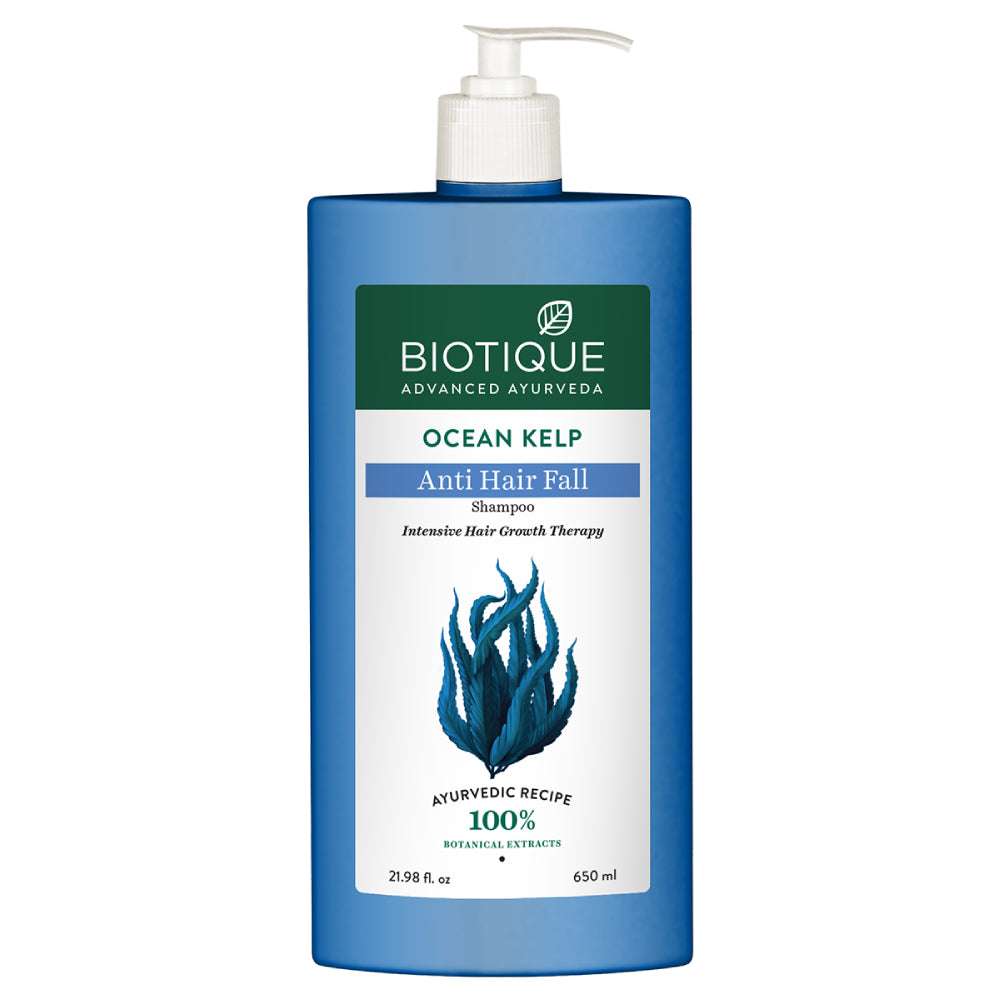 Ocean kelp anti hair fall shampoo
Key Ingredients :
Kelp, flame of the forest, indian soapberry
Benefit :
Anti hair fall, intensive hair growth, healthier shine
This nourishing shampoo is a blend of pure kelp, natural proteins, neem bark and bhringraj plant extract, to gently cleanse hair and invigorate the scalp for fresh growth and healthier shine. Also contains Flame of the forest & Indian Soapberry.
KELP: Kelp is cold water seaweed high in vitamins, nutrients and minerals, coveted throughout the ages for its hair growth and strengthening properties. Gives skin an even tone.
FLAME OF THE FOREST: It is a brilliant, aromatic tree that produces medicinal scarlet flowers. It is nature's "dandruff controller" and shine specialist, with skin-astringent and aphrodisiacal effects that clarify and refresh the whole body.
INDIAN SOAPBERRY: This plant is rich in saponin, which makes your hair healthy, shiny, and lustrous when used regularly.
Apply liberally to wet hair and work lather through strands, from scalp
Anti Hair fall
Intensive hair growth
Healthier shine
BIOTIQUE is based on 5000-year-old Ayurvedic recipes known to integrate and celebrate body, mind and spirit.
Show us some
on social media