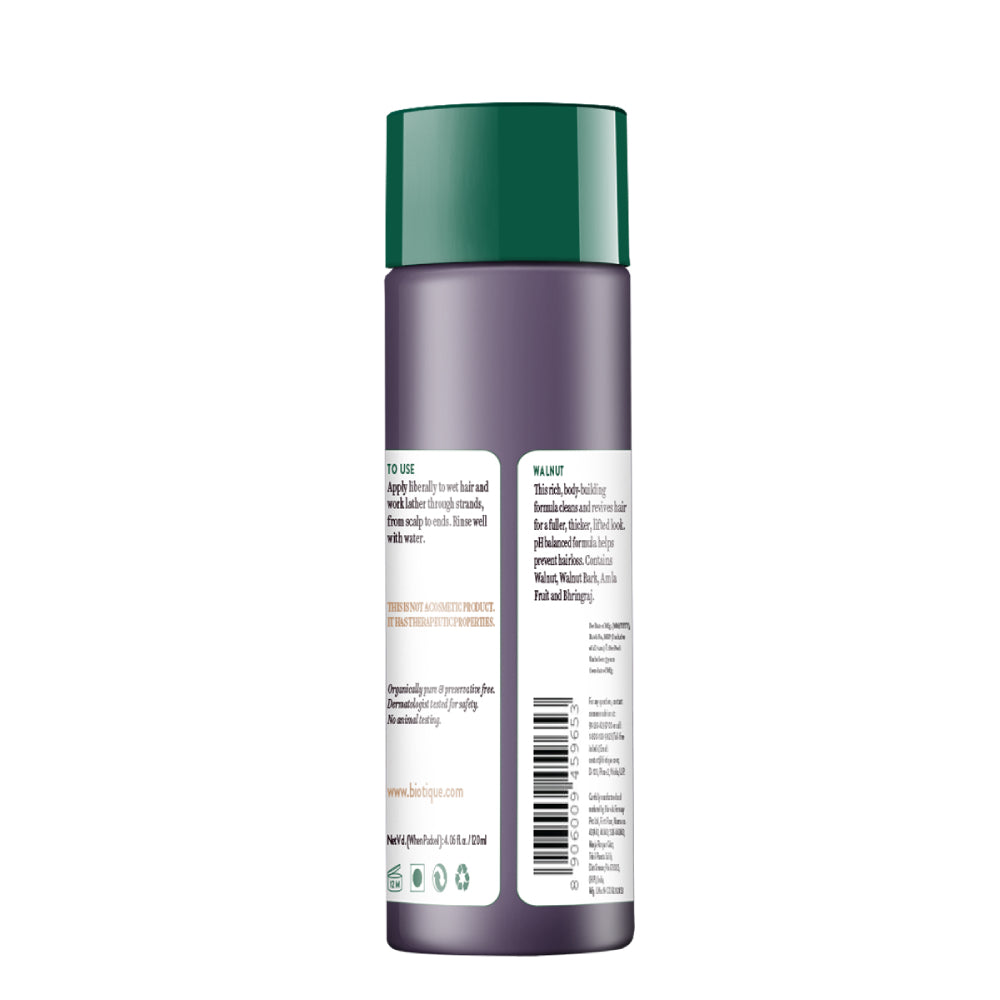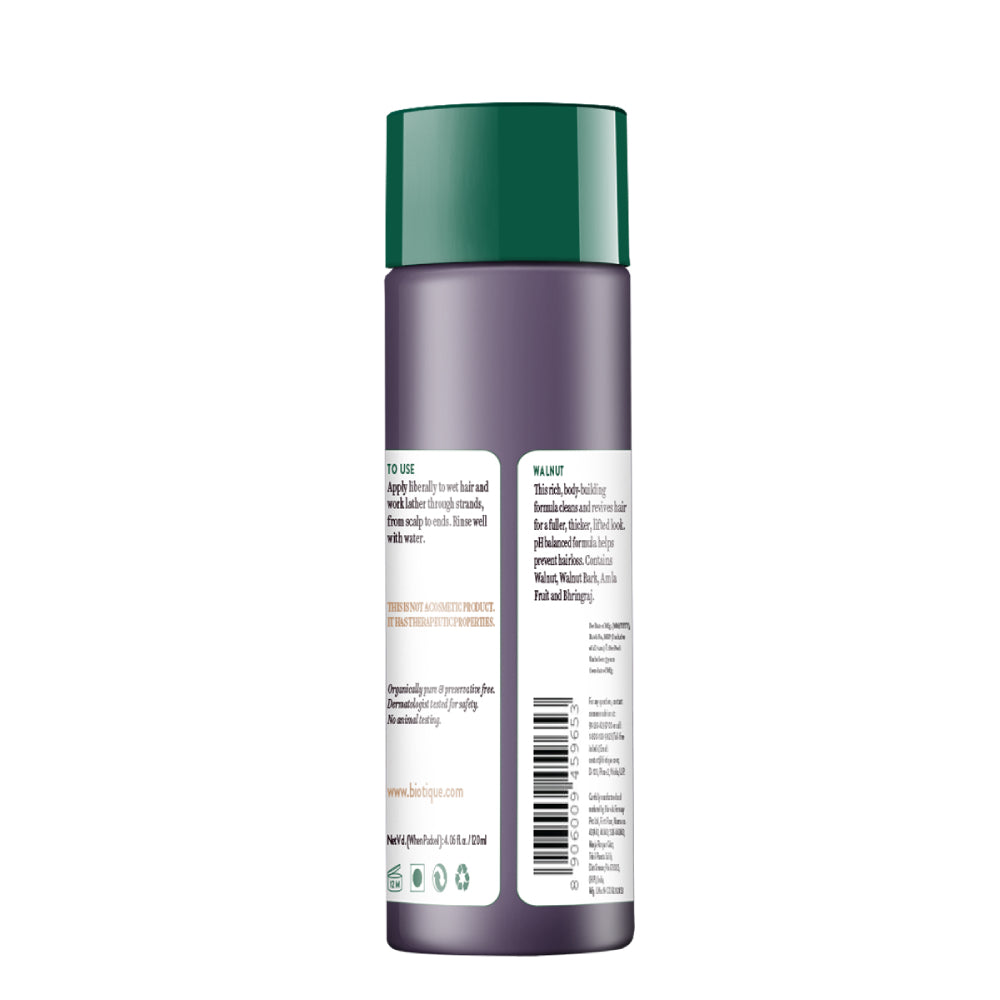 Walnut volume & bounce shampoo
Key Ingredients :
Walnut, walnut bark, amla fruit and bhringraj.
Benefit :
Prevents hair loss, revives hair, volume & bounce hair
This rich, body-building formula cleans and revives hair for a fuller, thicker, lifted look. pH balanced formula helps prevent hairloss. Contains Walnut, Walnut Bark, Amla Fruit and Bhringraj.
WALNUTS: Walnuts have been cultivated since the Iron Age, prized for their precious oil with many medicinal benefits to purify, smooth and brighten skin texture and tone gently and efficiently.
AMLA: Amla is loaded with antioxidants and vitamin C, both of which help in brightening the skin and lightening the complexion. Best way to obtain amla benefits for the skin is to consume the juice daily or apply it as a face pack.
BHRINGRAJ: Bhringraj is an ancient herb rich in proteins, used for centuries to prevent hair loss and premature greying. Inhibits dandruff and helps keep hair shining with health.
Apply liberally to wet hair and work lather through strands, from scalp to ends. Rinse well with water.
Prevents hair loss
Revives Hair
Volume & Bounce Hair
BIOTIQUE is based on 5000-year-old Ayurvedic recipes known to integrate and celebrate body, mind and spirit.
Show us some
on social media