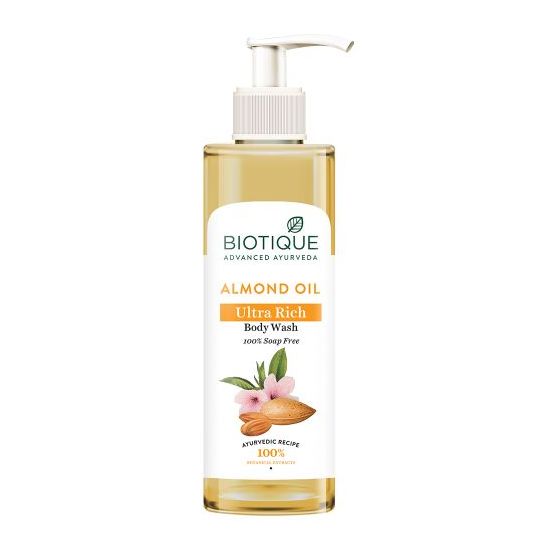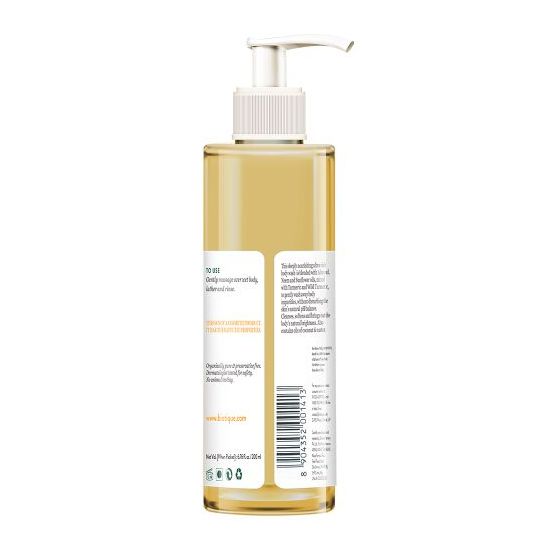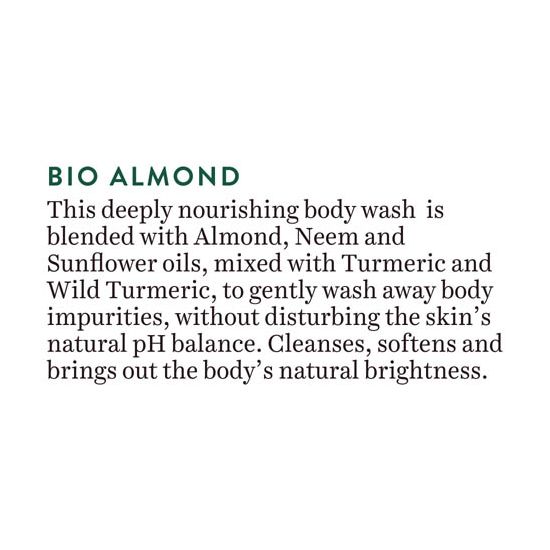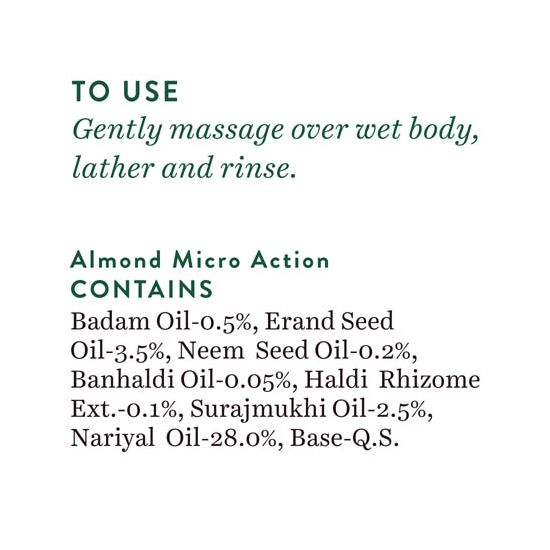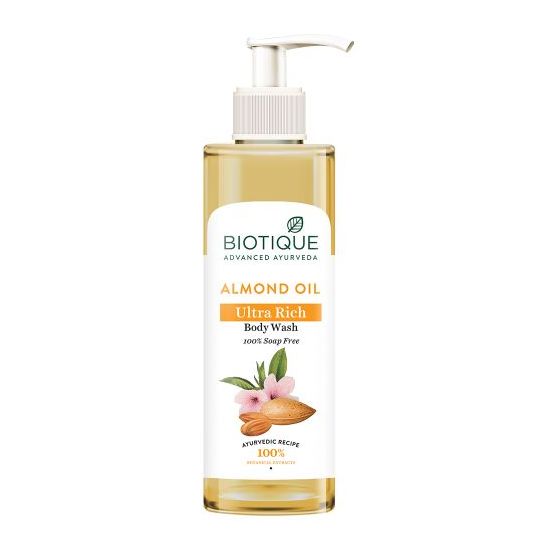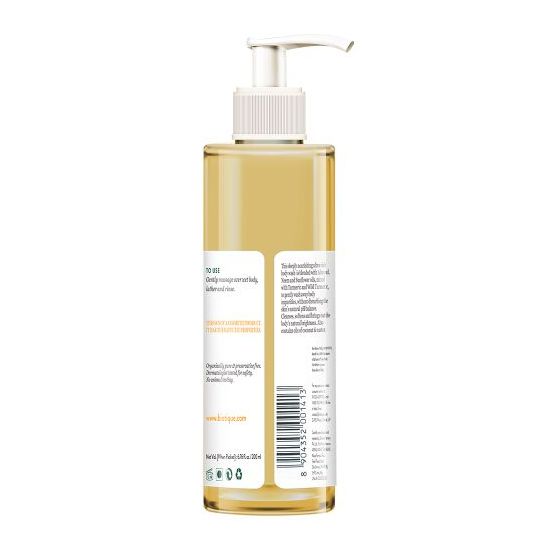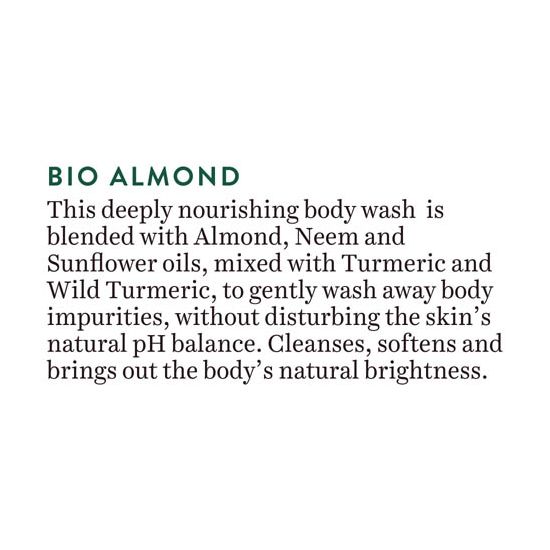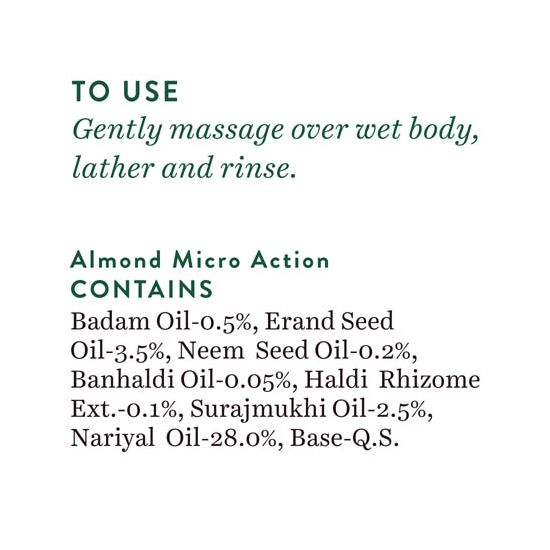 Almond oil ultra rich body wash 200ml
Benefit :
Clears out clogged pores, reduces dark spots, promotes even skin tone
This deeply nourishing ultra rich body wash is blended with Almond, Neem and Sunflower oils, mixed with Turmeric and Wild Turmeric, to gently wash away body impurities, without disturbing the skin'snatural pH balance. Cleanses, softens and bringsout the body's natural brightness. Also contains oilsof coconut & castor
APPLE CIDER: It has powerful antimicrobial properties that may help ease skin infections and soothe irritation.
Massage a few drops into cleansed face and neck, before moisturizer, morning and evening.
Clears out clogged pores
Reduces dark spots,
Promotes even skin tone
A combination of the 5,000-year-old science of Ayurveda and 21st-century biotechnology. A dream that has today become a global reality.
Show us some
on social media