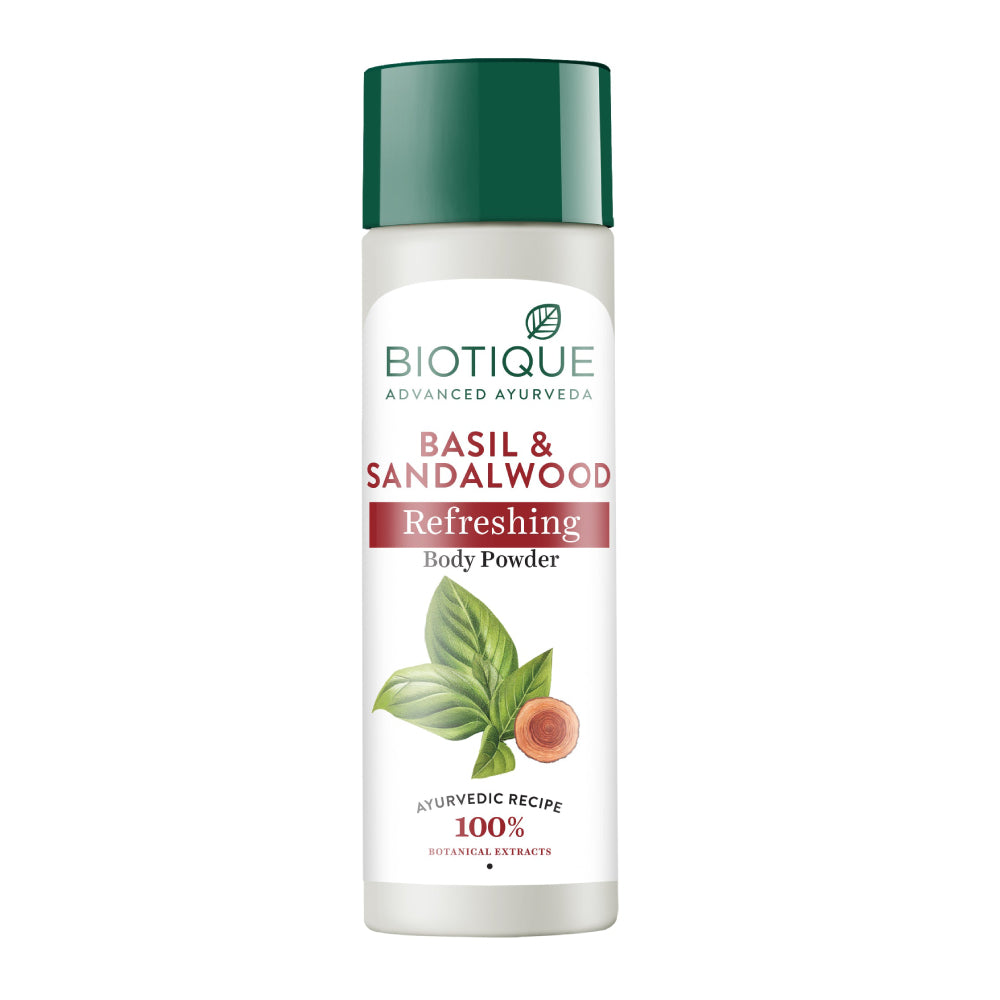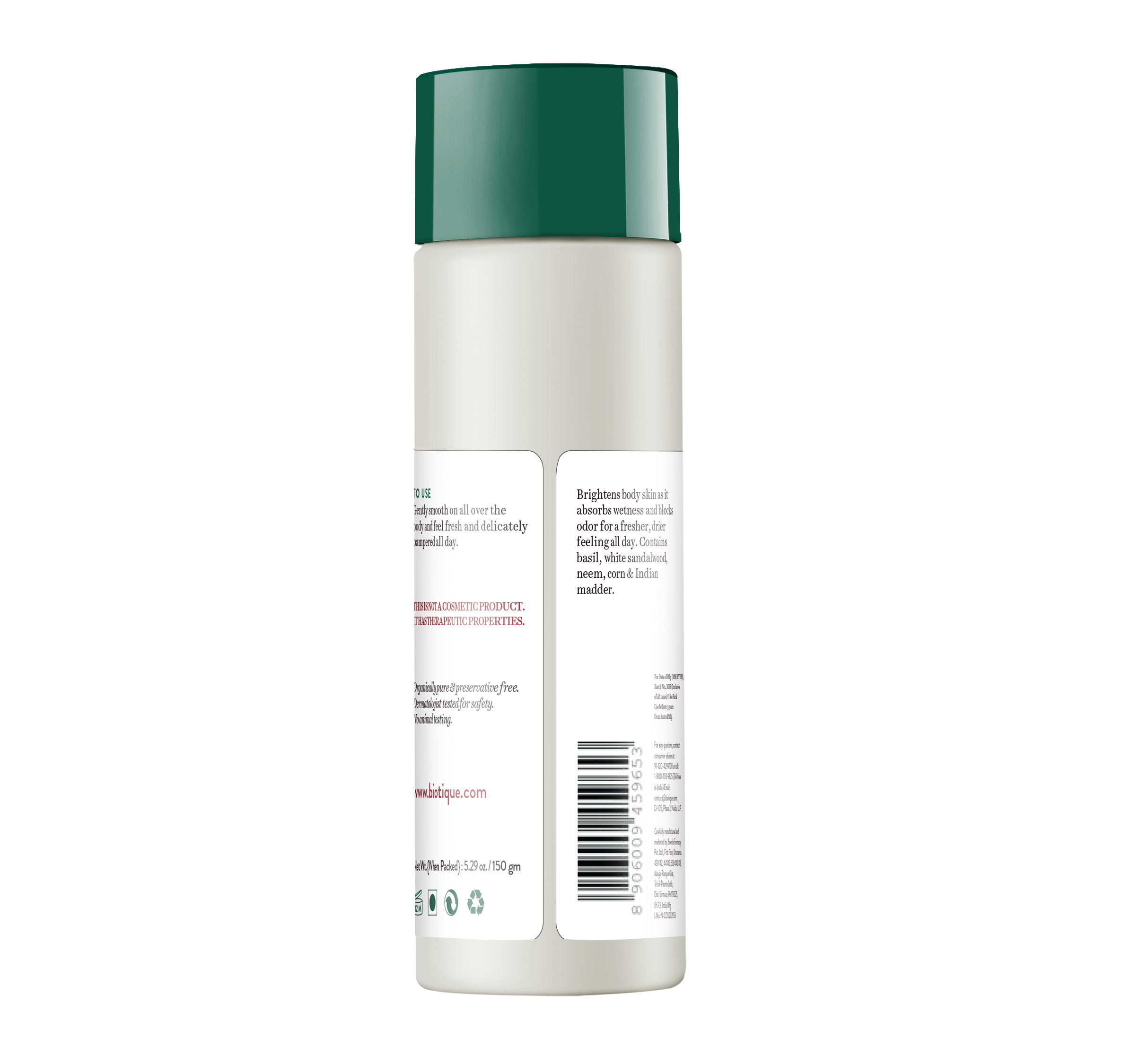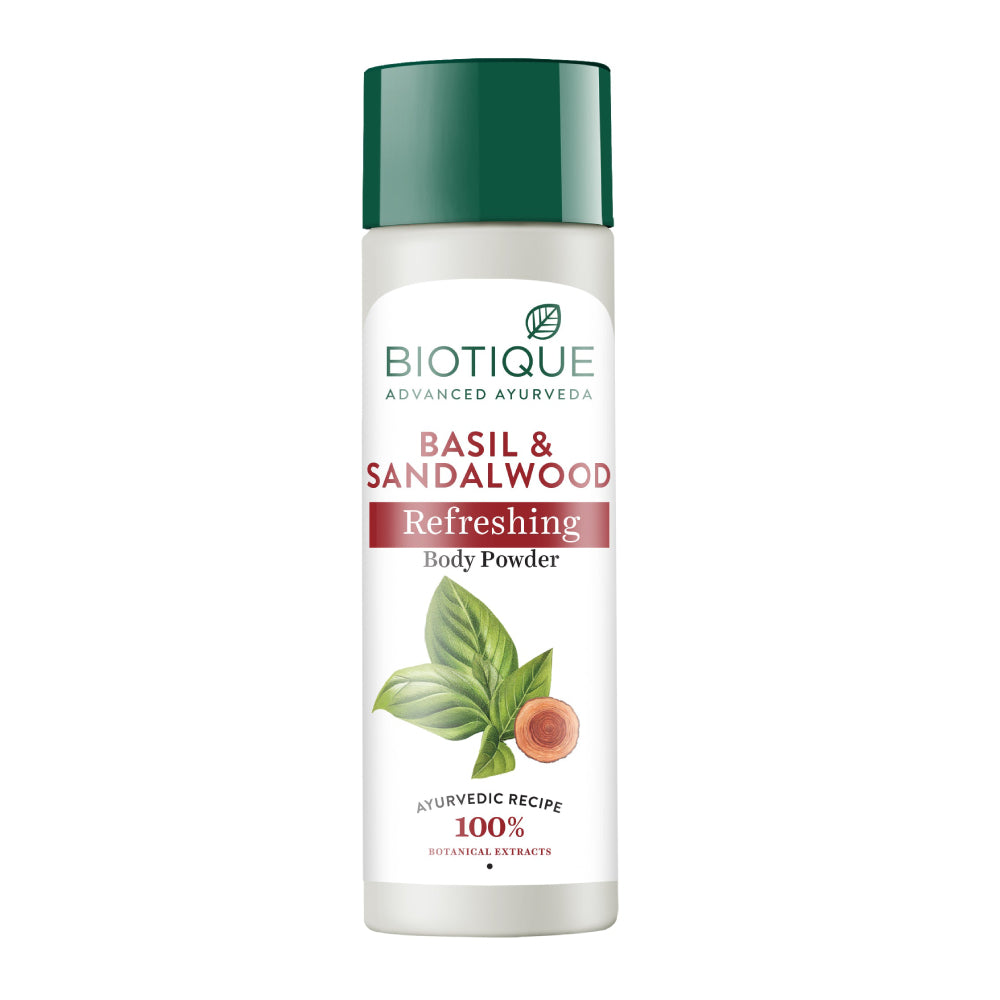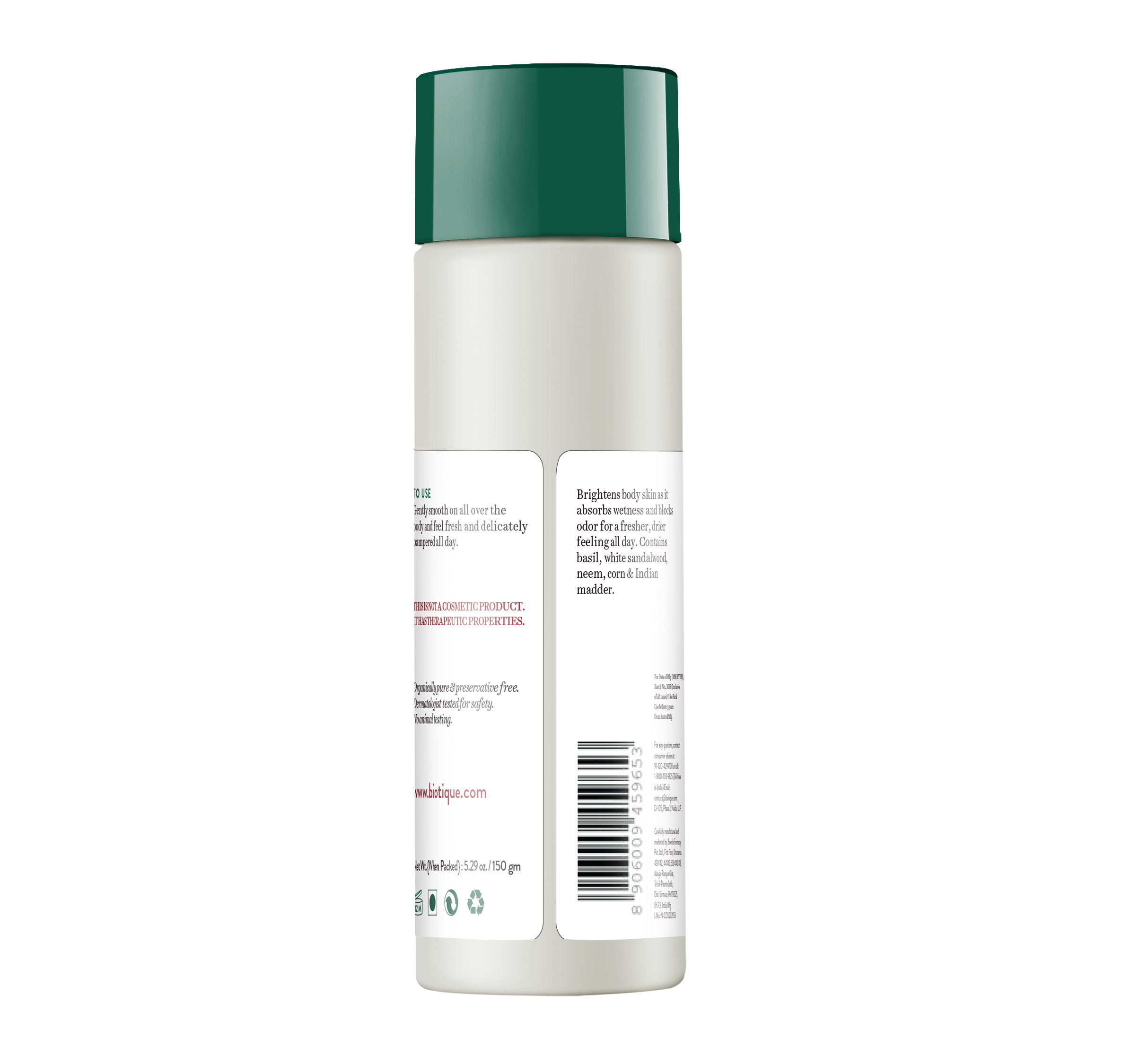 Basil & sandalwood refreshing body powder
Benefit :
Refreshing, softens skin, absorbs wetness and blocks body odours
Brightens body skin as it absorbs wetness and blocks odor for a fresher, drier feeling all day. Contains basil, white sandalwood, neem, corn & Indian madder.
BASIL: Basil originated in India and, for centuries, has been a beloved herb for its curative, as well as culinary, powers. This clear soap is a blend of pure basil, parsley, margosa, wheat germ and coconut oil, to gently wash away body impurities, without disturbing the skin's natural pH balance.
SANDALWOOD: Sandalwood comes from the sandal tree, native to India, and used through the ages for its soothing, pampering, protecting properties. It provides a significant natural defense against UV radiation.
NEEM: Neem has been used in India since antiquity for its life-sustaining powers. Also known as the healing plant for its antiseptic, anti-fungal and anti-bacterial properties.
Refreshing
Softens skin
Absorbs wetness and blocks body odours
BIOTIQUE is based on 5000-year-old Ayurvedic recipes known to integrate and celebrate body, mind and spirit.
Show us some
on social media