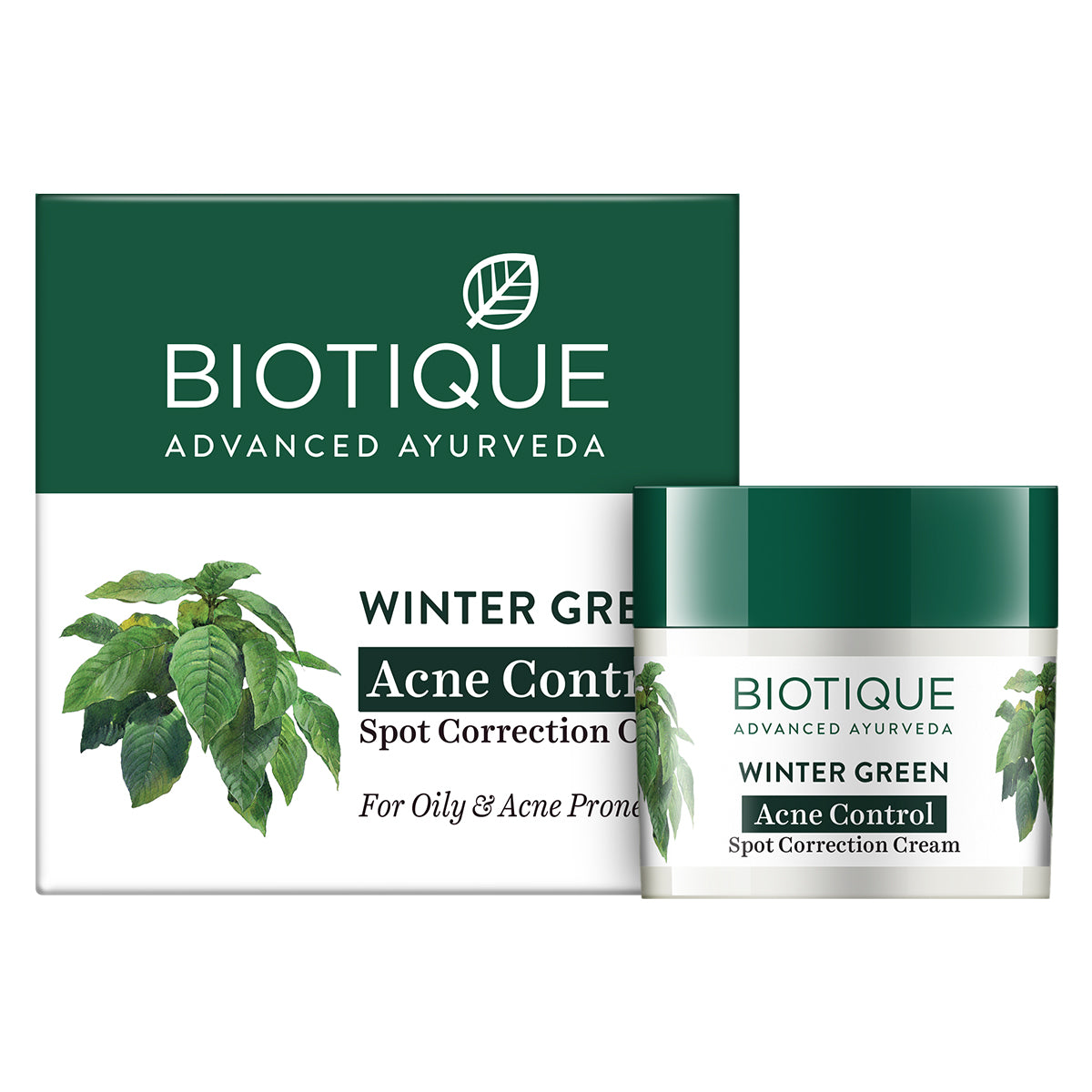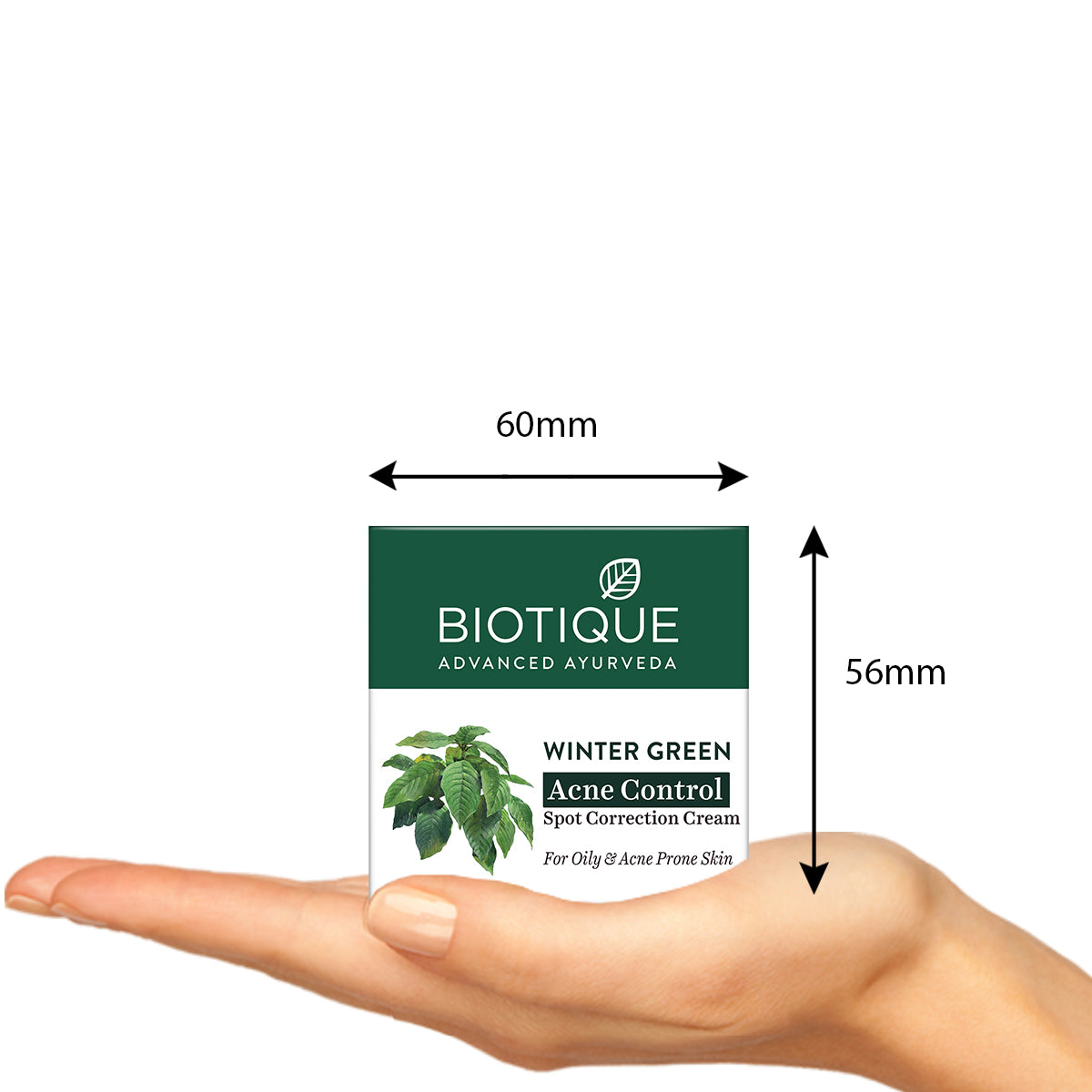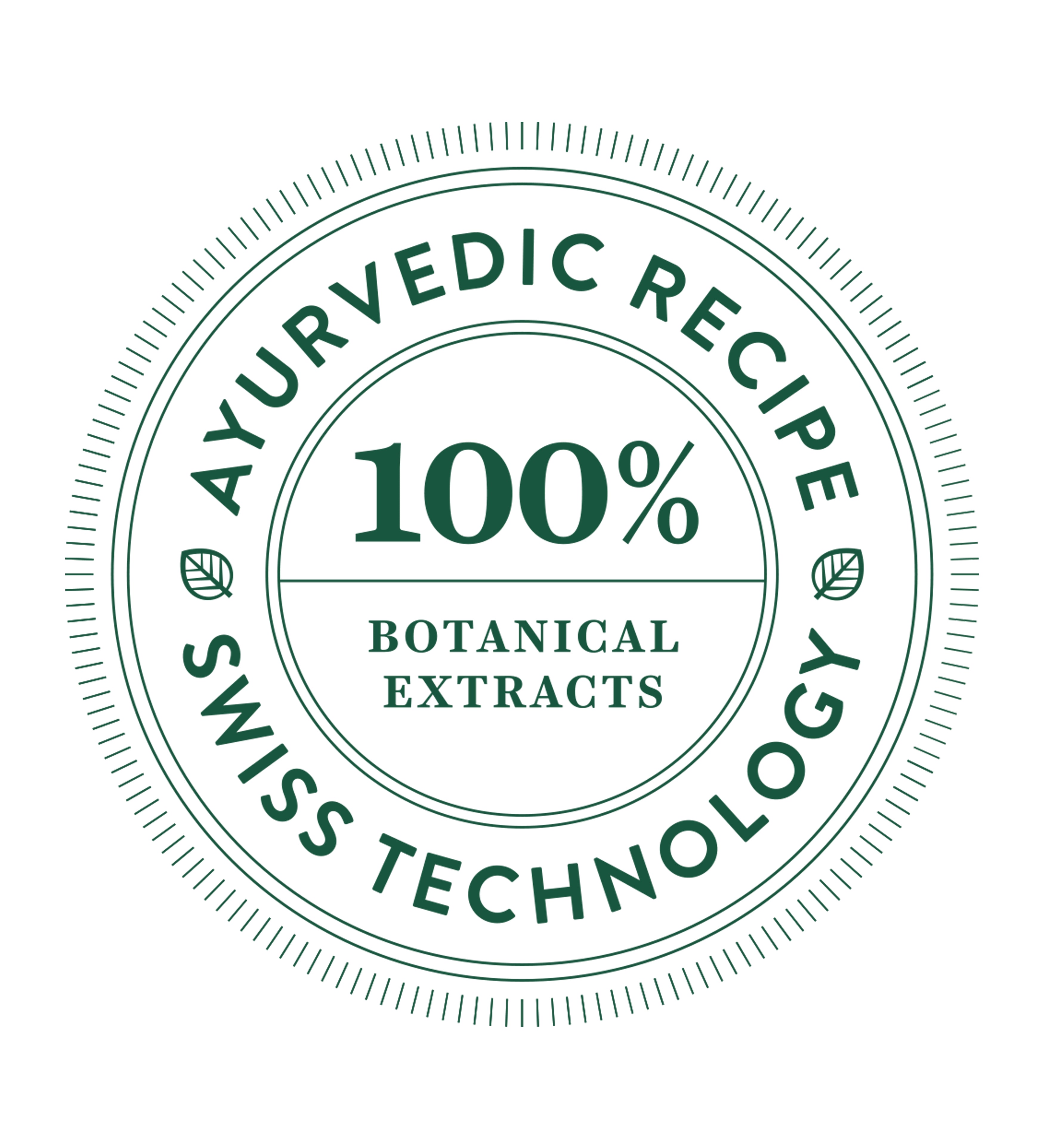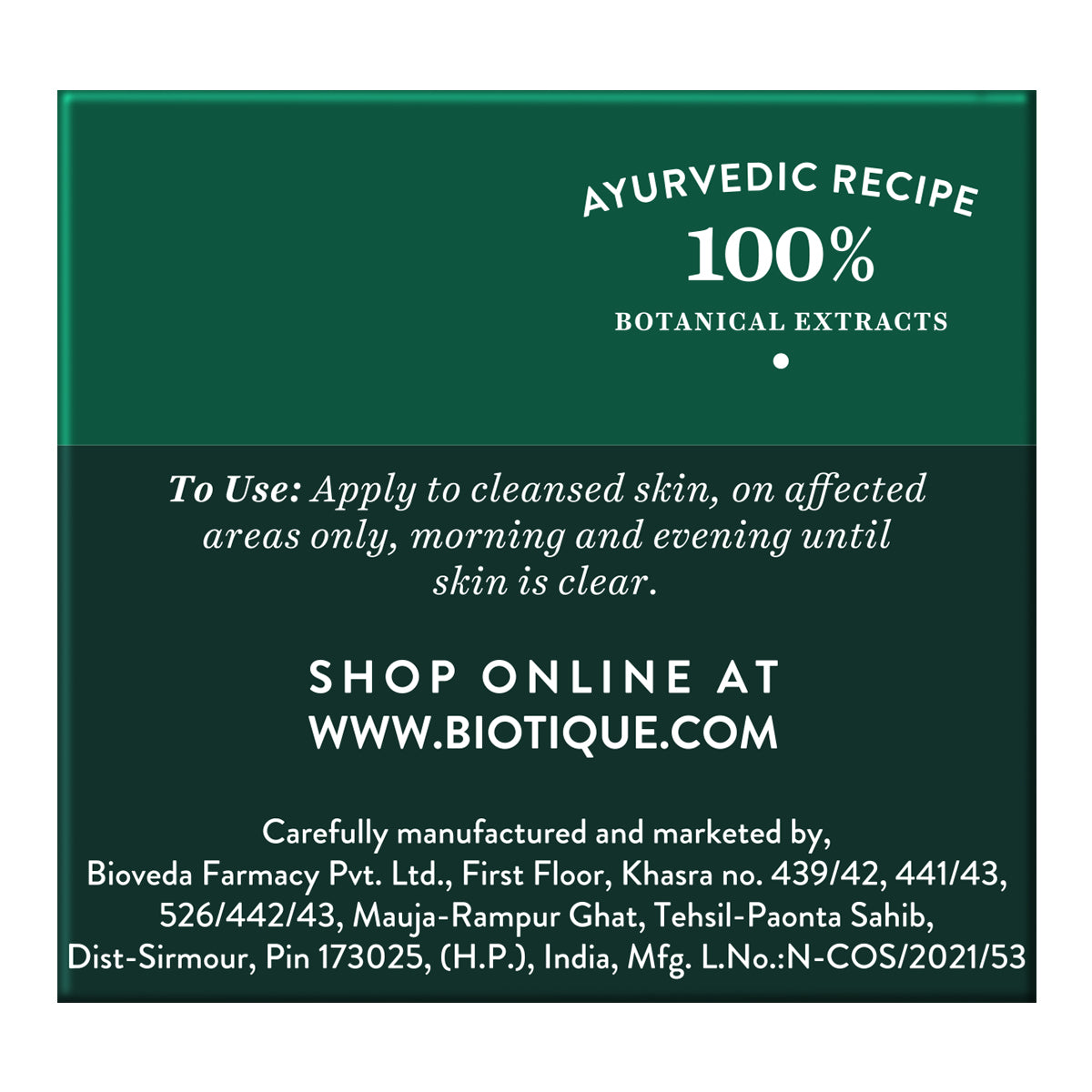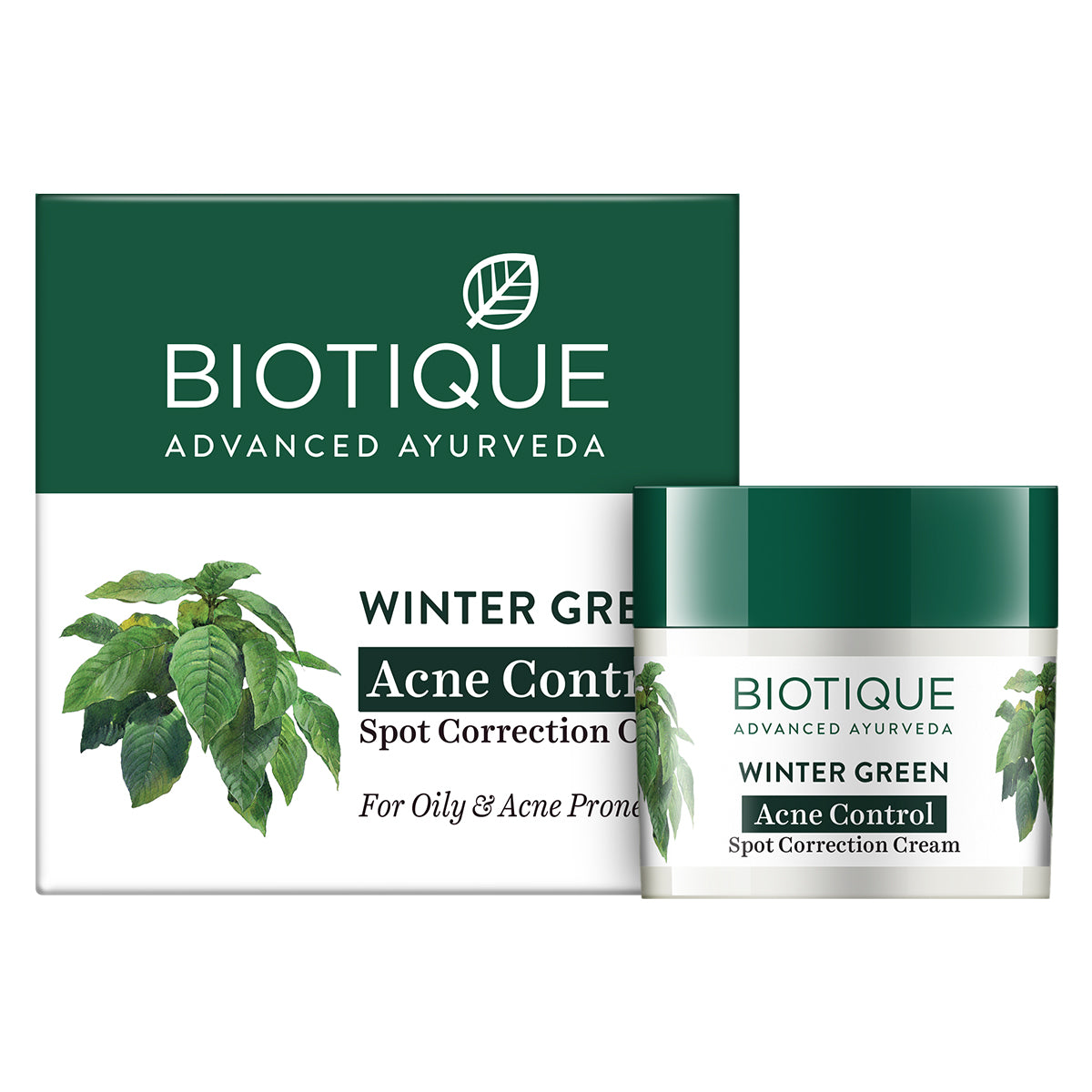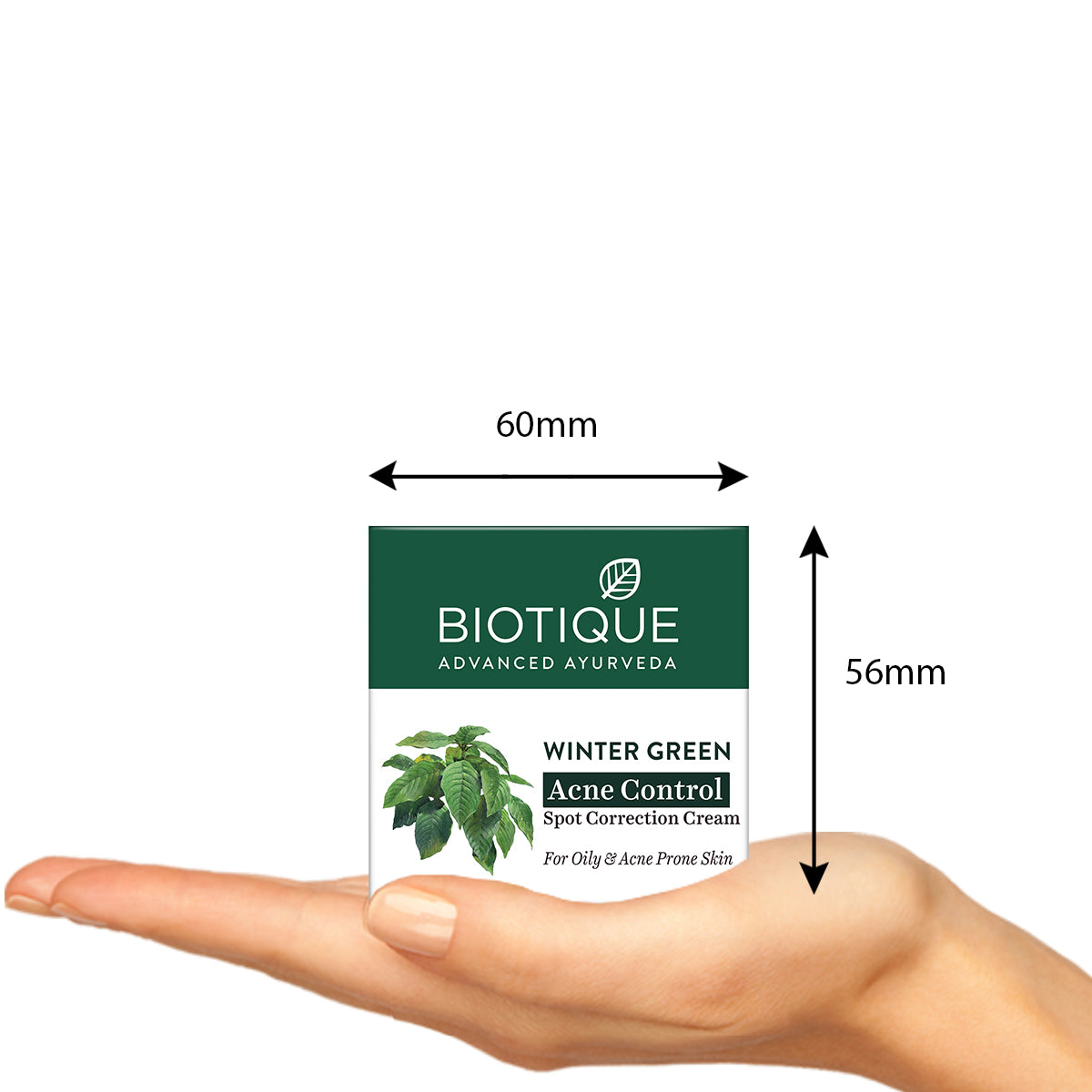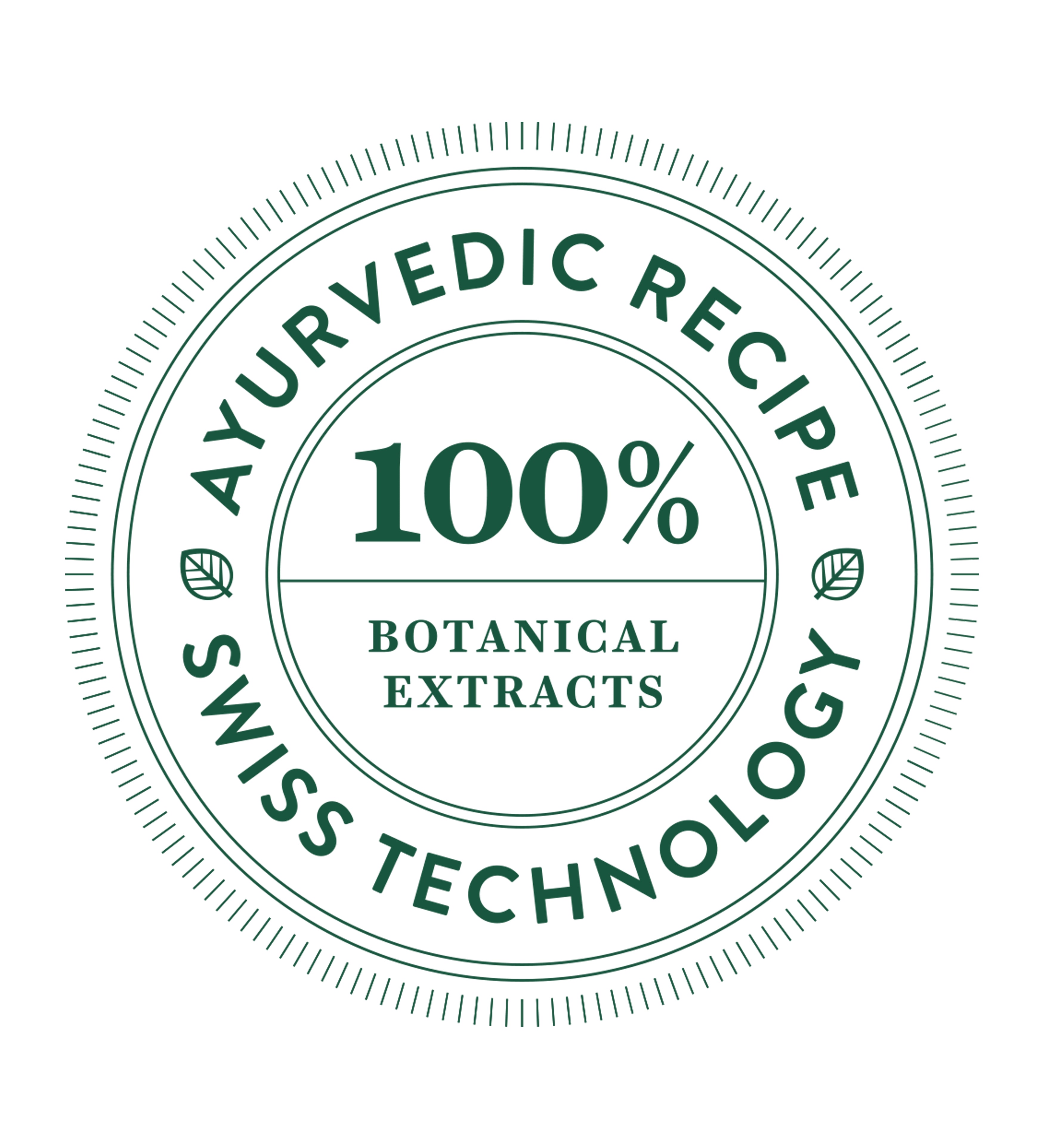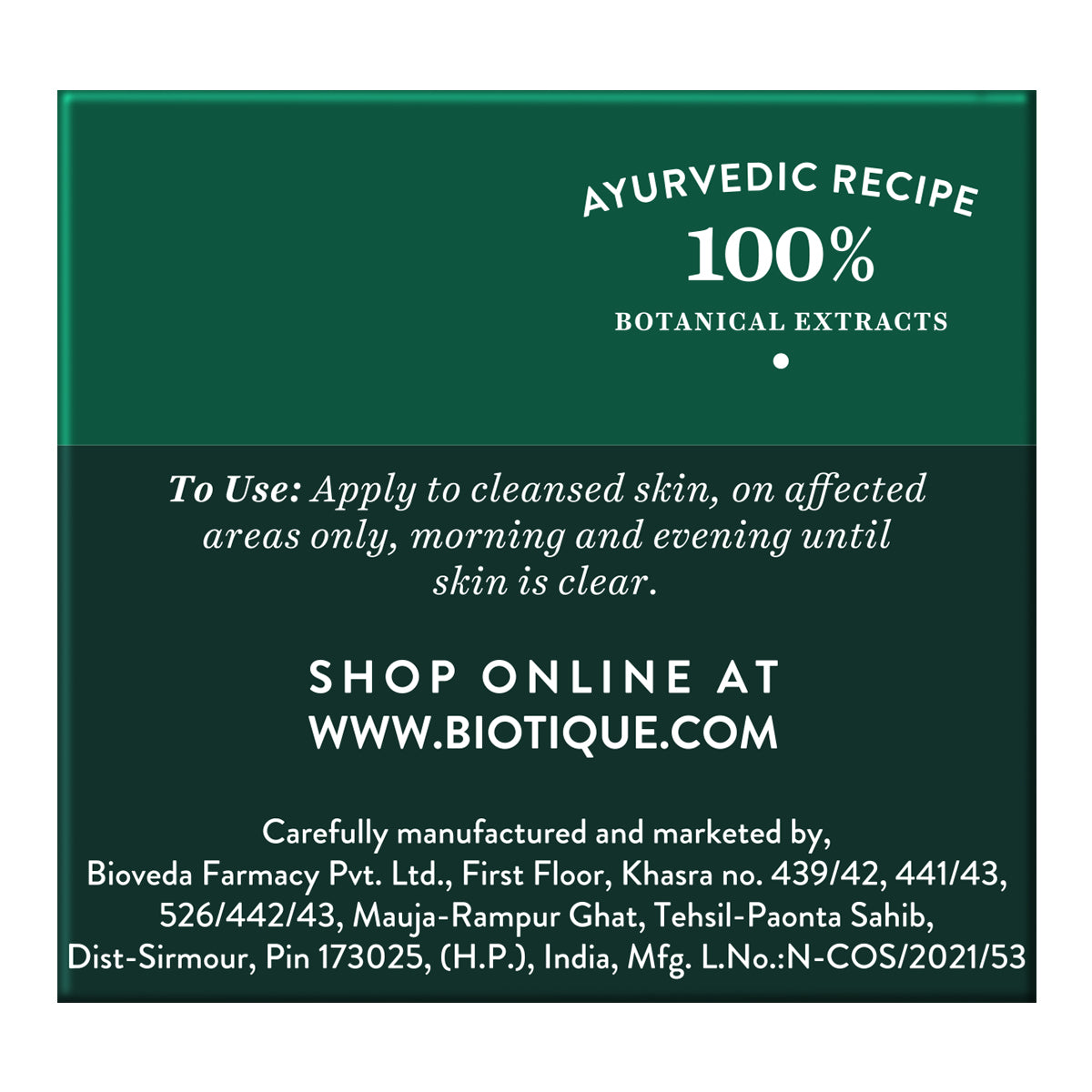 Bio wintergreen acne cream 15g
Key Ingredients :
Winter green, indian berberry, neem
Benefit :
Acne control, spot correction, clears blemishes
Contains the goodness of extracts of wintergreen, Indian berberry & neem.
WINTER GREEN: Winter green is extracted from the leaves of a small evergreen herb native to India, used throughout history for its cooling, healing, anti-inflammatory action. Ideal for oily and acne prone skin.
INDIAN BERBERRY: Indian berberry this remarkable product exfoliates, cleans and refreshes the skin. Indian Berberry extracts make this exfoliator apt for all skin types that help in removal of dead skin cells and blackheads thereby leading to regeneration of newer ones
NEEM: Neem has been used in India since antiquity for its life-sustaining powers. Also known as the healing plant for its antiseptic, anti-fungal and anti-bacterial properties.
Gently smooth over cleansed face with upward strokes, night
Acne control
Spot correction
Clears Blemishes
BIOTIQUE is based on 5000-year-old Ayurvedic recipes known to integrate and celebrate body, mind and spirit.
Show us some
on social media