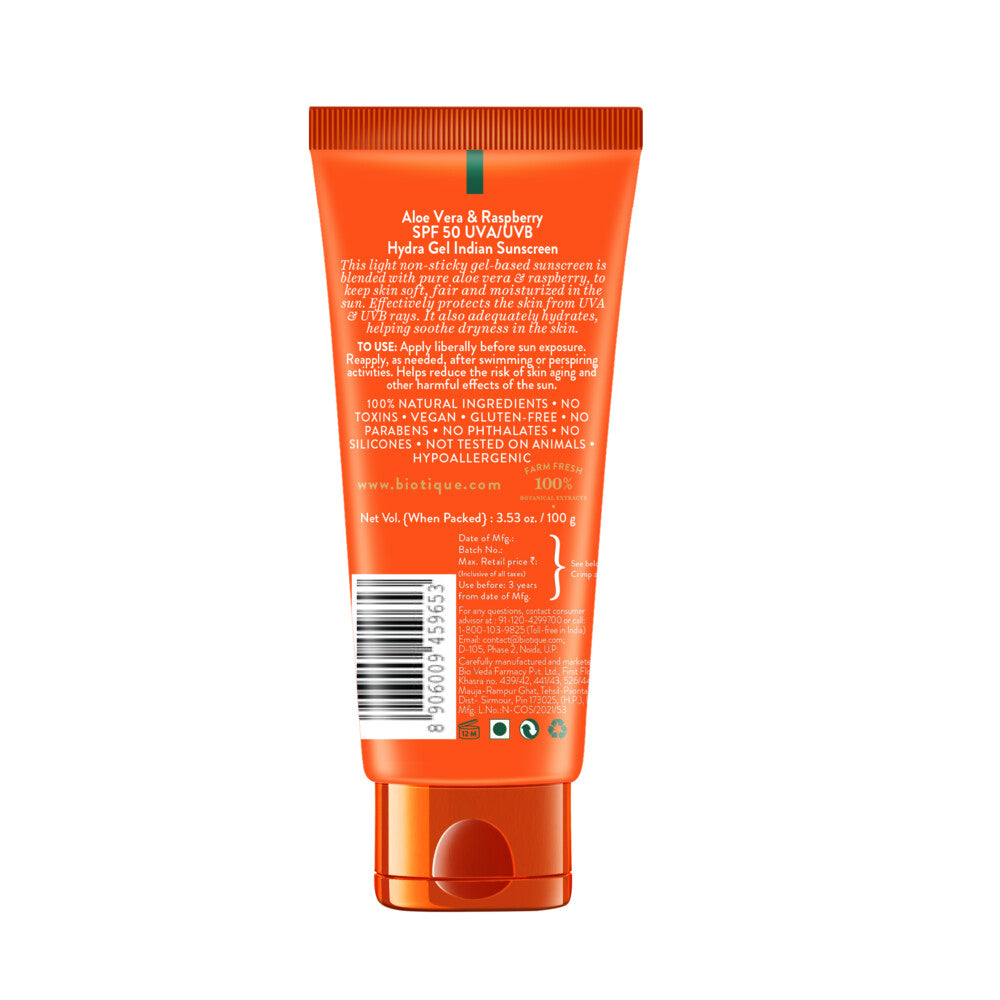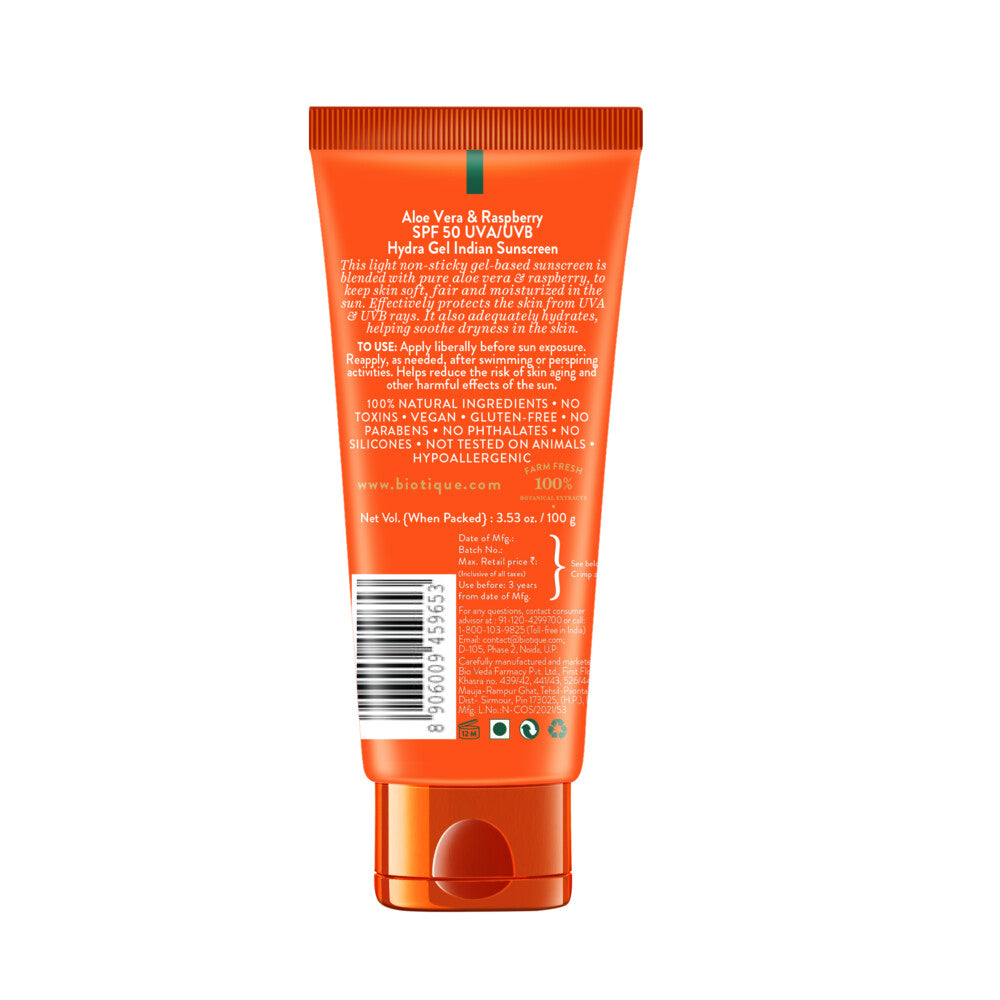 Biotique aloe vera & raspberry spf 50 hydra gel indian sunscreen 100g
This light non-sticky gel-based sunscreen is blended with pure aloe vera & raspberry, to keep skin soft, fair and moisturized in the sun. Effectively protects the skin from UVA & UVB rays. It also adequately hydrates, helping soothe dryness in the skin.
100% natural botanical. Chemcial free.cruelty free, dermatalogically tested, recyclable packaging.
Show us some
on social media