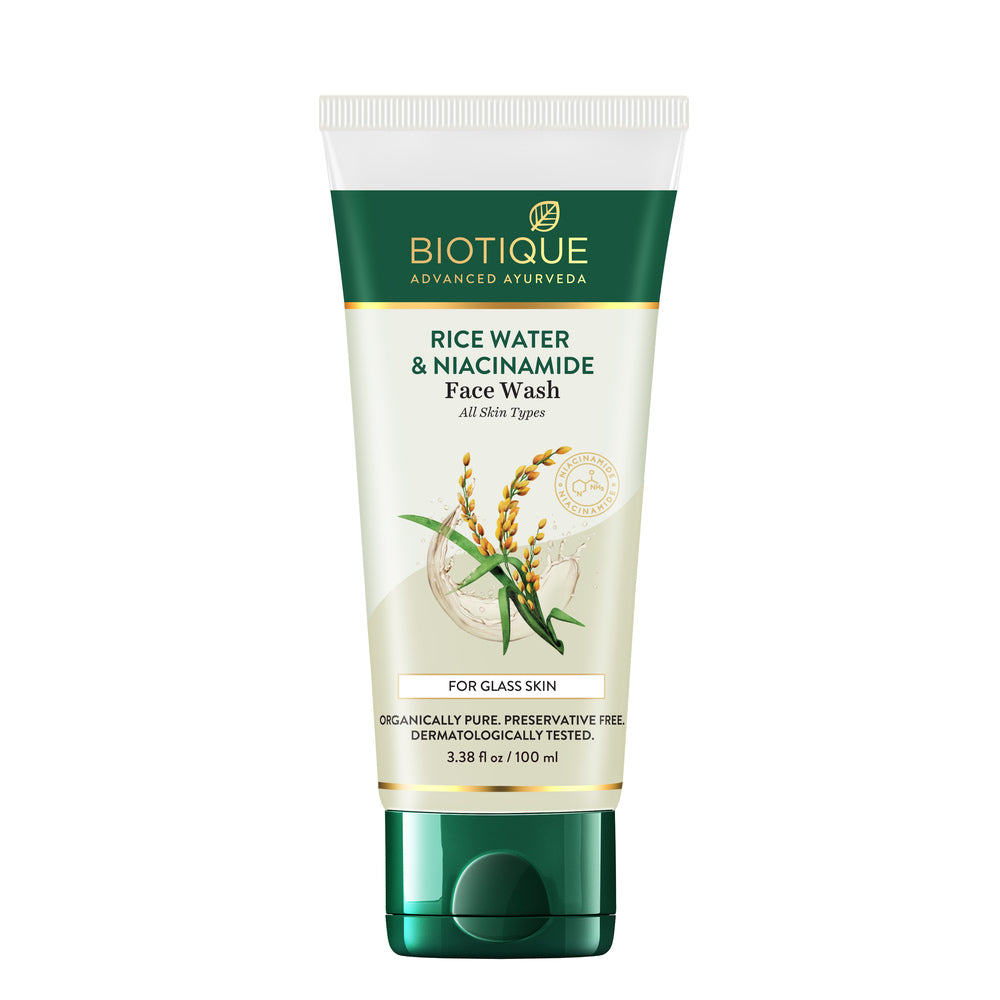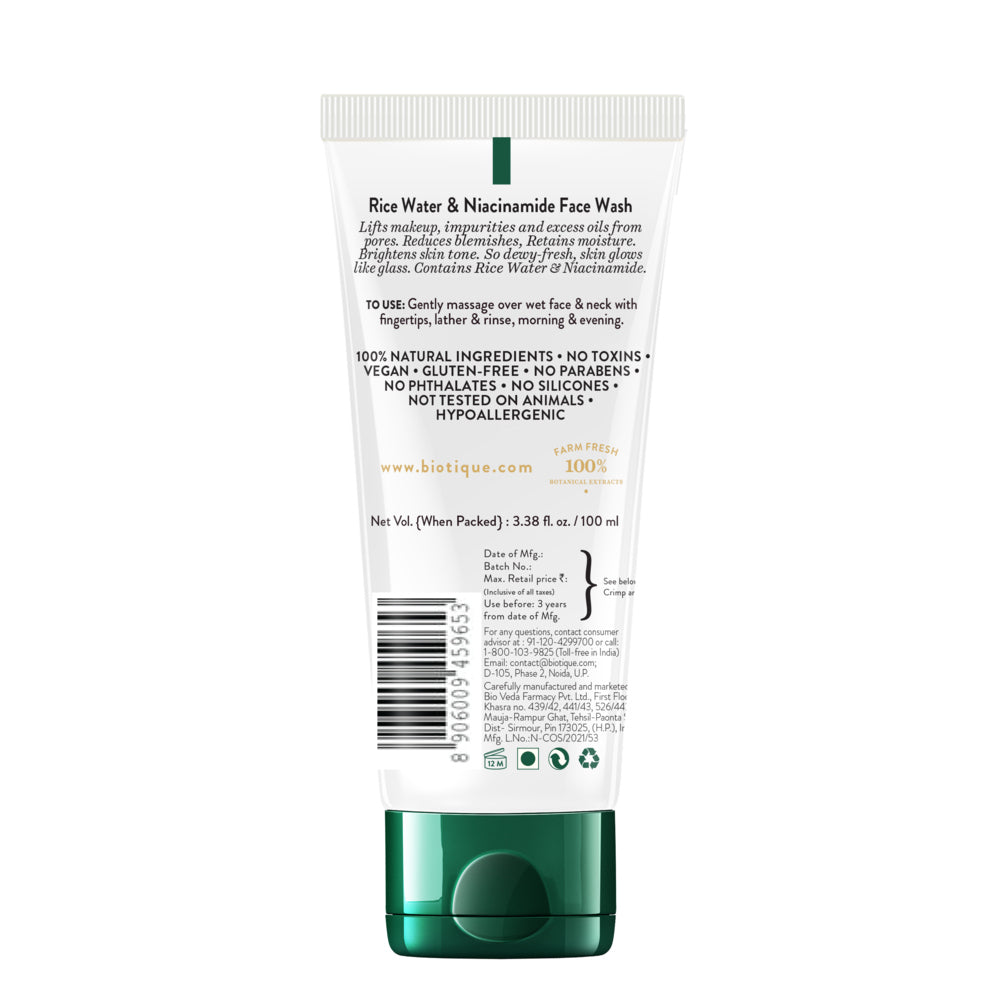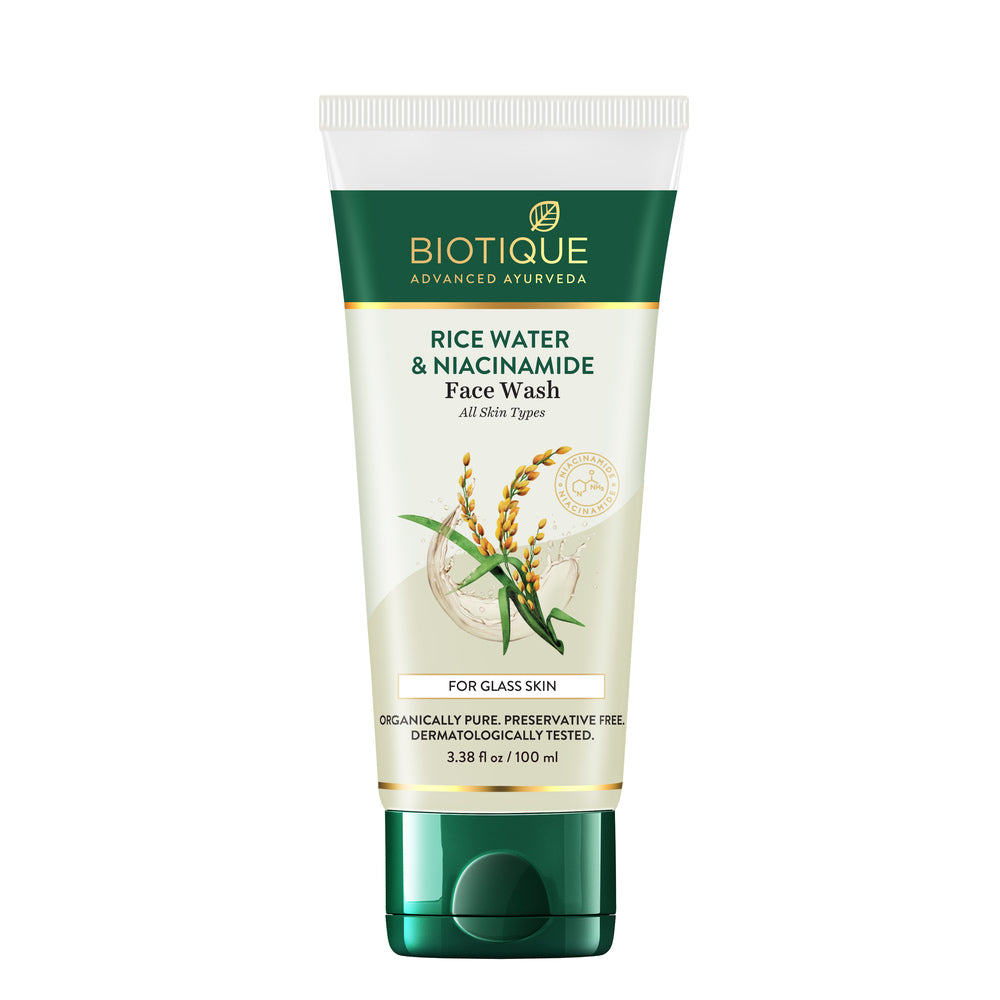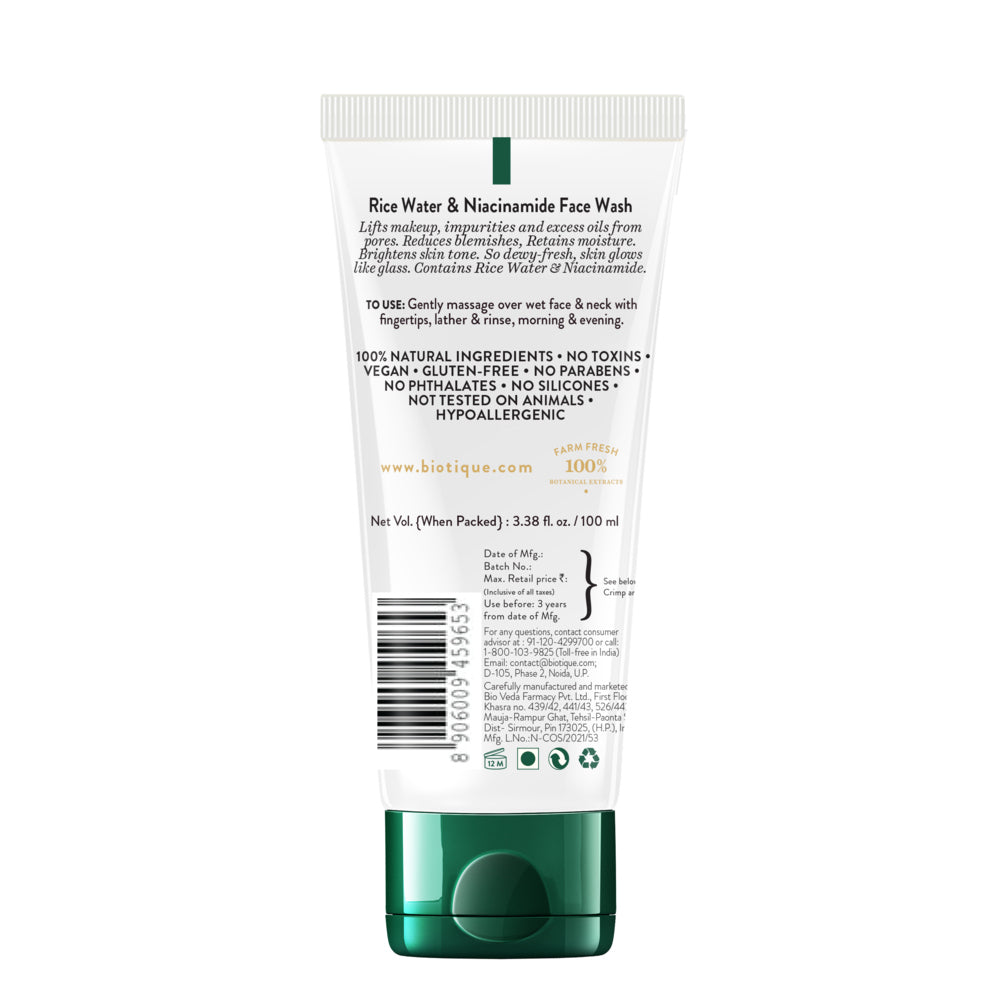 Biotique rice water & niacinamide gel face wash 100ml
The Biotique Rice Water & Niacinamide Gel Face Wash removes makeup, impurities and excess oils from pores. It reduces blemishes and retains moisture and also helps brighten your skin tone leaving dewy-fresh skin that glows like glass. It contains natural ingredients like Rice Water & Niacinamide.
The Rice Water & Niacinamide Gel Face Wash is an amazing skincare product that combines the goodness of nature with cutting-edge technological developments. This ground-breaking face wash combines the strength of niacinamide with the nourishing qualities of rice water to provide a thorough skincare experience that meets a range of demands.
For ages, rice water has been a well-kept beauty secret. Rice water, which is well-known for its mild cleansing qualities, eliminates dirt and excess oil without removing the skin's natural hydration. With a gentle touch of rice water infused into each cleansing, Biotique's Rice Water Face Wash celebrates this age-old wisdom and leaves your skin feeling renewed and energized.
Niacinamide, sometimes referred to as vitamin B3, is a versatile skincare component that has grown in popularity recently. Niacinamide is a real treasure known for its capacity to address a variety of skincare issues. Niacinamide, which can help regulate sebum production, enhance skin texture, and level out skin tone, can be found in Biotique's Niacinamide based face wash and can give you a clearer, smoother complexion.
Hydration is important for healthy skin in addition to washing and treating skin problems. This balance is skillfully achieved by the Biotique Rice Water & Niacinamide Face Wash. The gel-based product, which cleanses and purifies the skin, makes sure that your skin retains its natural moisture, so you feel refreshed without any dryness or irritation.
Include Biotique's Rice Water & Niacinamide Gel Face Wash in your regular skincare routine to reap the benefits. After soaking your face, apply a tiny amount of the gel face wash to your skin and gently massage it. Rinse well with water, then pat yourself dry. Apply your preferred rice water face moisturizer after, and your skin will be refreshed and ready to take on the day.
This face wash provides a complete skincare experience with the soft touch of rice water and the transformational power of Niacinamide. It simultaneously cleanses, treats issues, balances, and hydrates.
BIOTIQUE is based on 5000-year-old Ayurvedic recipes known to integrate and celebrate body, mind and spirit.
Show us some
on social media