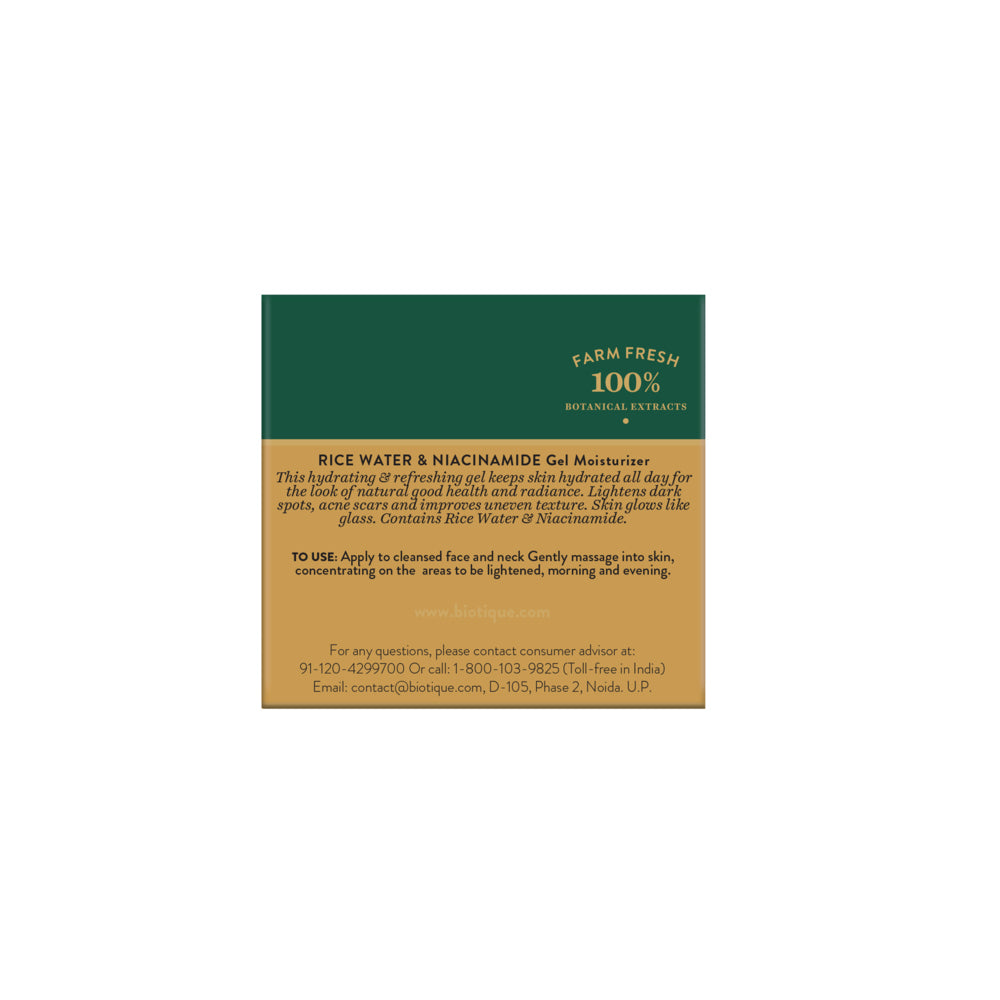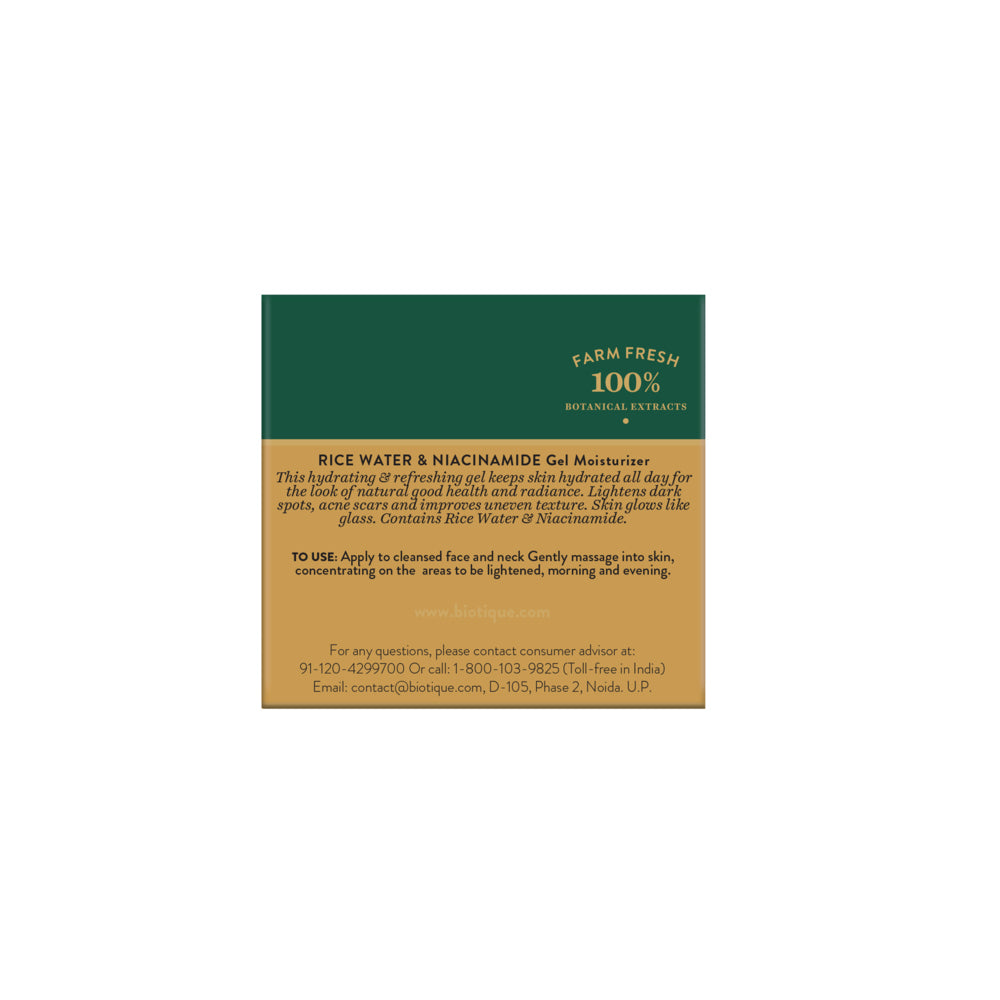 Biotique rice water & niacinamide gel moisturizer 50ml
This hydrating & refreshing gel keeps skin hydrated all day for the look of natural good health and radiance. It lightens dark spots, acne scars and improves uneven texture. It makes the skin glow like glass. Contains Rice Water and Niacinamide.
With the Biotique Rice Water & Niacinamide Gel Moisturizer, discover how to combine cutting-edge skincare research with traditional wisdom. In a light, this water-based gel formulation is intended to improve your skincare regimen and embrace the ingenuity of Niacinamide and the strength of nature's abundance.
Discover the amazing advantages of niacinamide, a skincare hero renowned for its capacity to handle a variety of issues. The best moisturizer with Niacinamide helps reduce excess oil, noticeably refine pores, and improve the natural shine of your skin. Bid goodbye to a skin tone with an uneven texture and say hello to one that is smoother and healthier.
Enjoy rice water's calming properties, a beauty secret that has been passed down through the decades. Our Rice Water Moisturizer for face offers deep hydration and sustenance as it leaves your skin feeling smooth and refreshed. It helps achieve a balanced, radiant complexion that emanates natural beauty from within.
Biotique believes in harnessing nature's purity to create effective and ethical skincare solutions. Our Rice Water & Niacinamide Gel Moisturizer is free from harmful additives and cruelty, making it suitable for all skin types. Whether you have sensitive, oily, or combination skin, let the natural goodness of this moisturizer transform your skincare routine.
You'll experience an instant hydration boost as the water-based, lightweight solution absorbs into your skin. It leaves your skin with a radiant, rejuvenated appearance.
The Rice Water & Niacinamide Gel Moisturiser from Biotique lets you unleash the power of niacinamide and the gentleness of rice water. Elevate your skincare routine with a moisturizer that embraces innovation and tradition in every drop.
Embrace the beauty of nature and the advancements of science, all packed into a nourishing gel moisturizer with Niacinamide that your skin deserves.

100% natural botanical. Chemcial free.cruelty free, dermatalogically tested, recyclable packaging.
Show us some
on social media