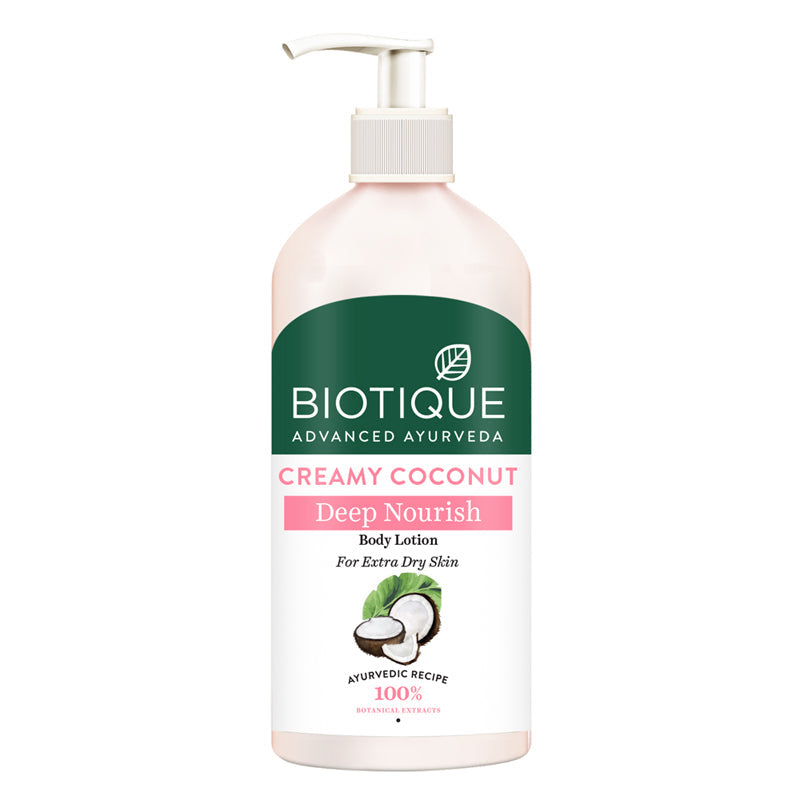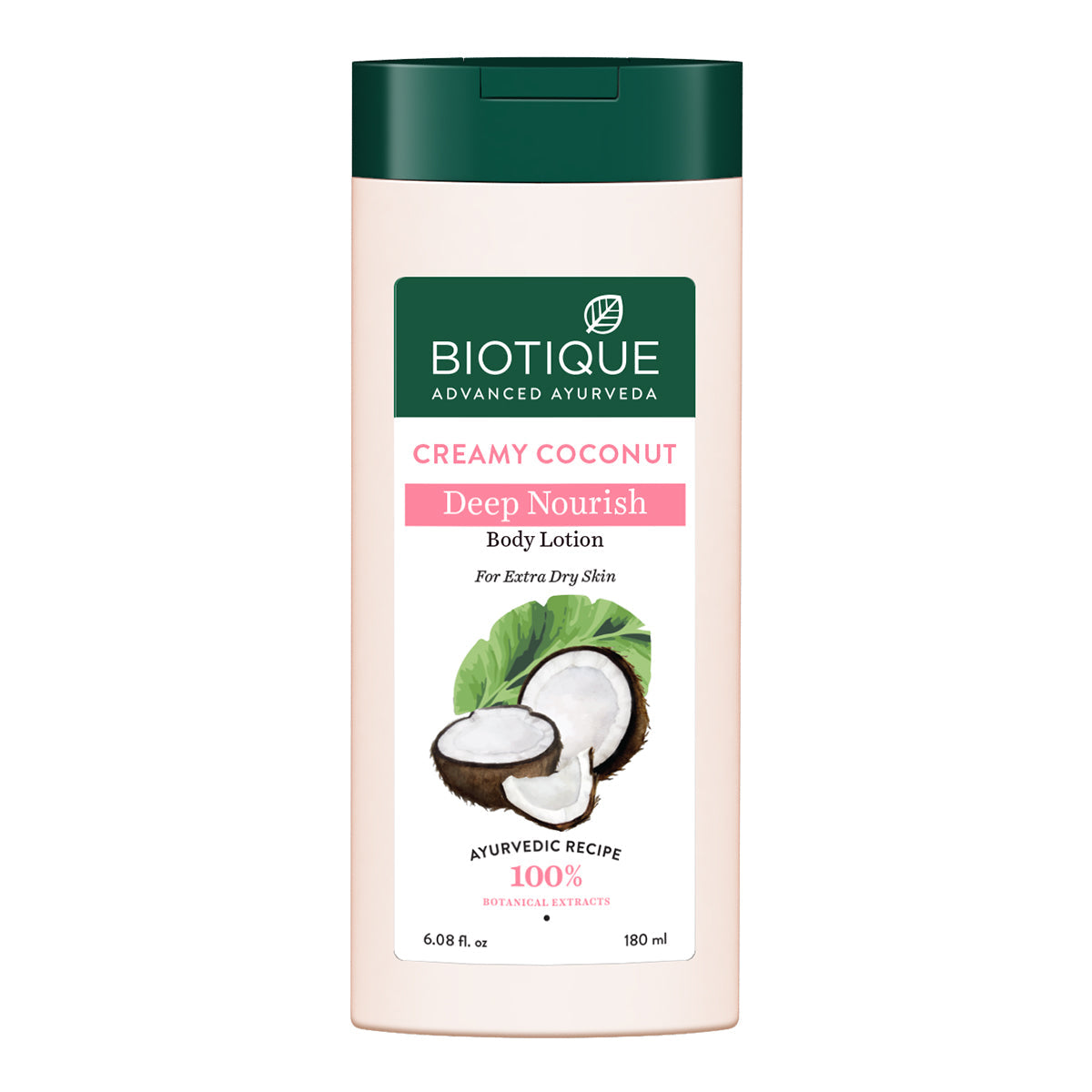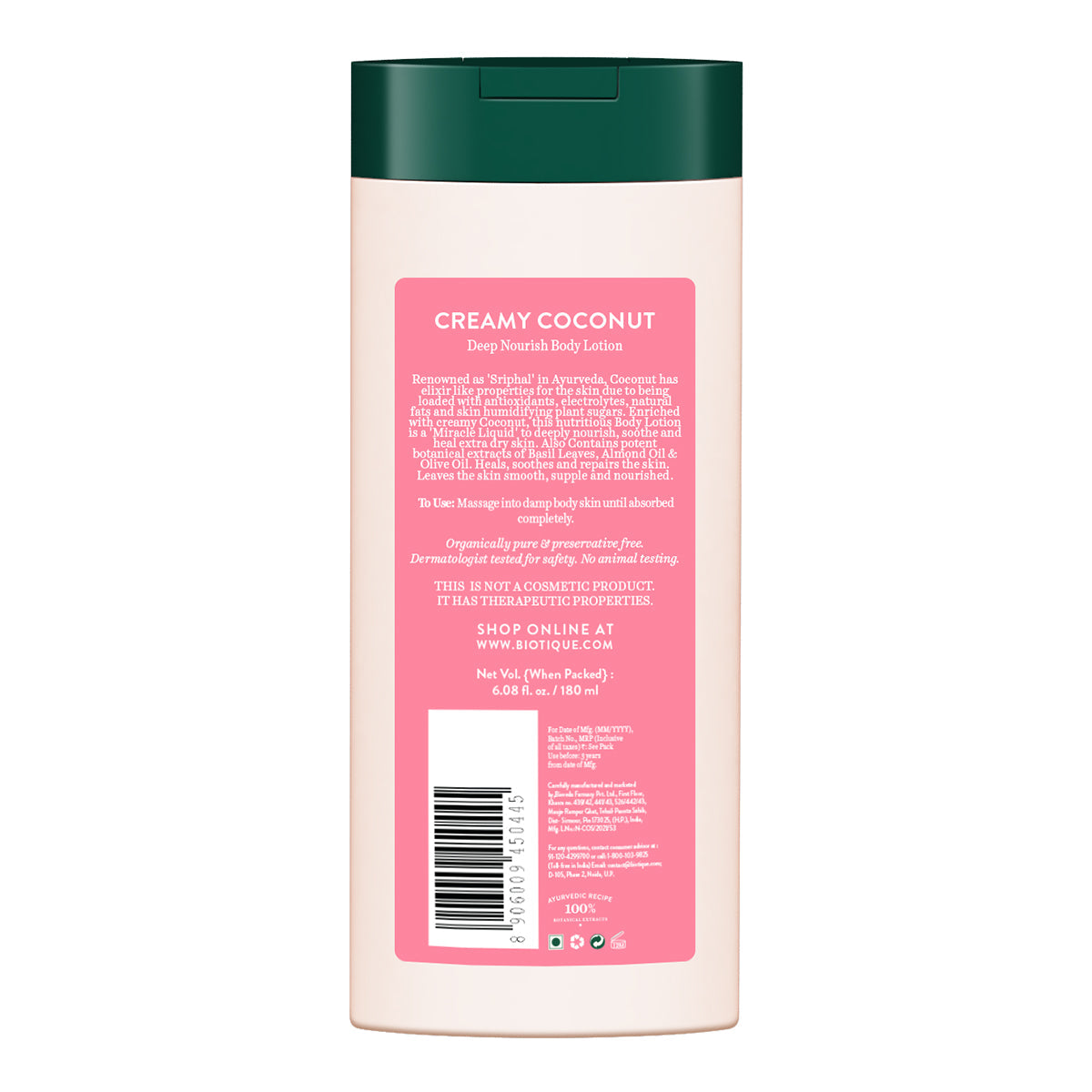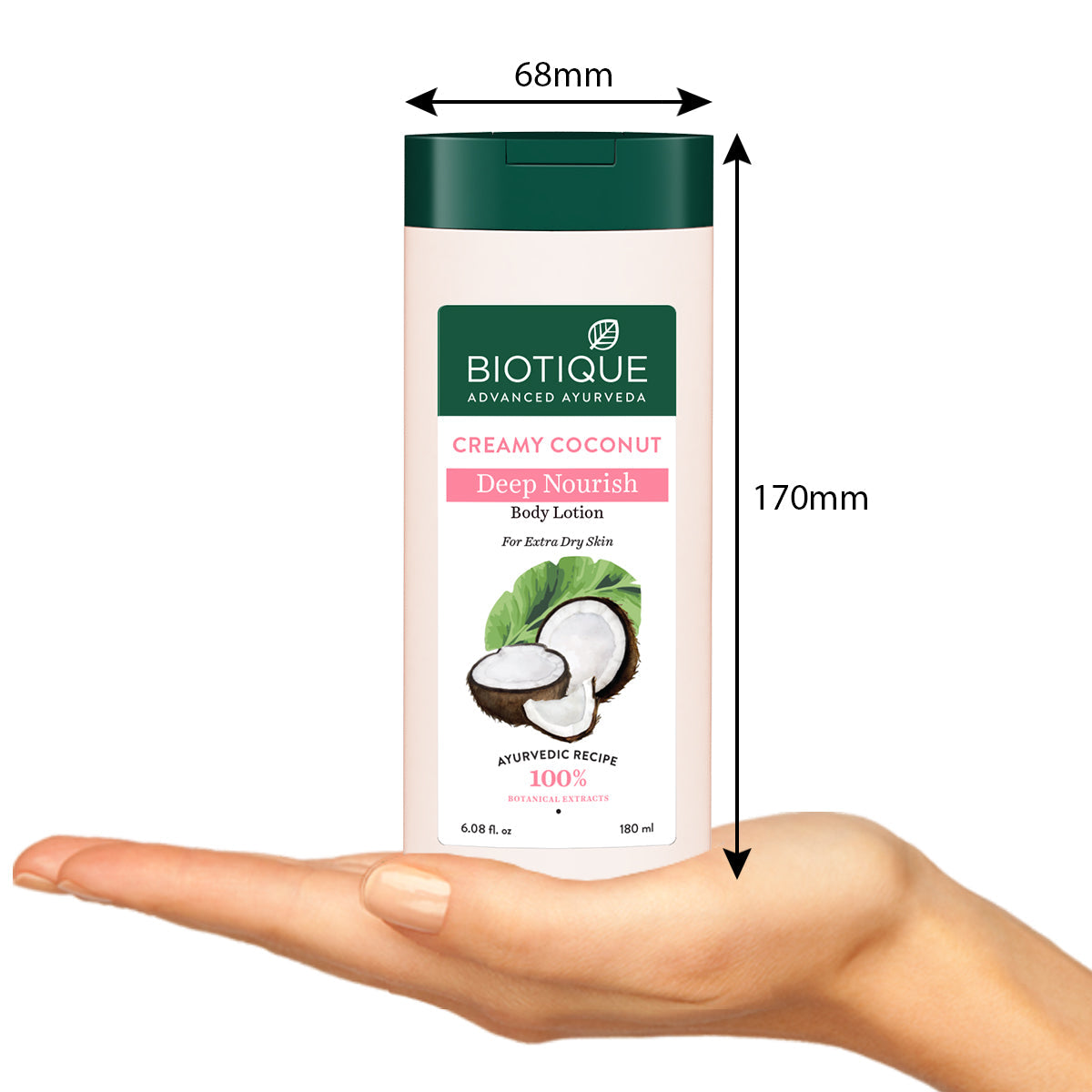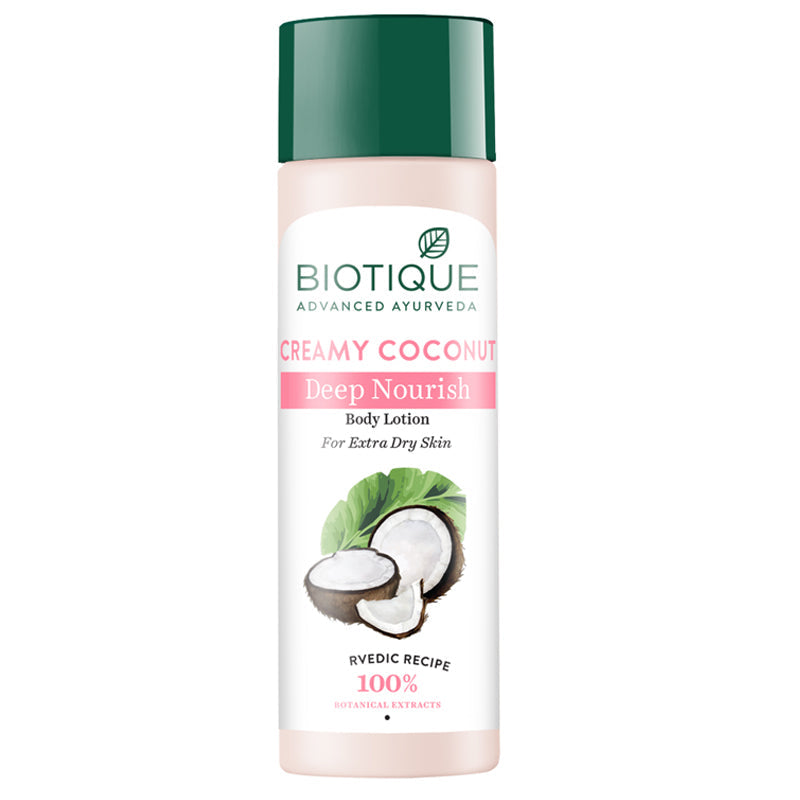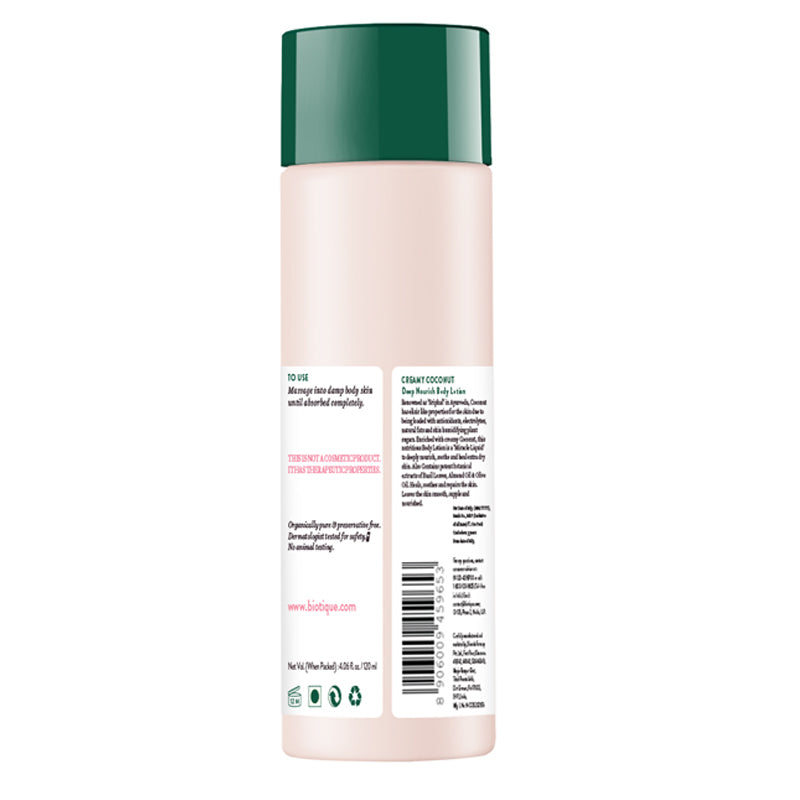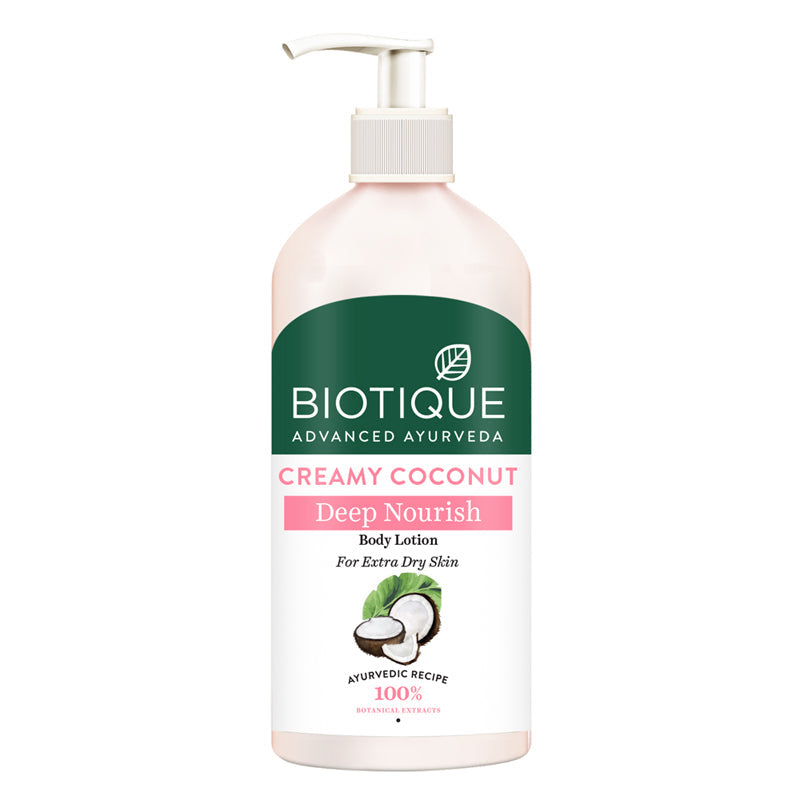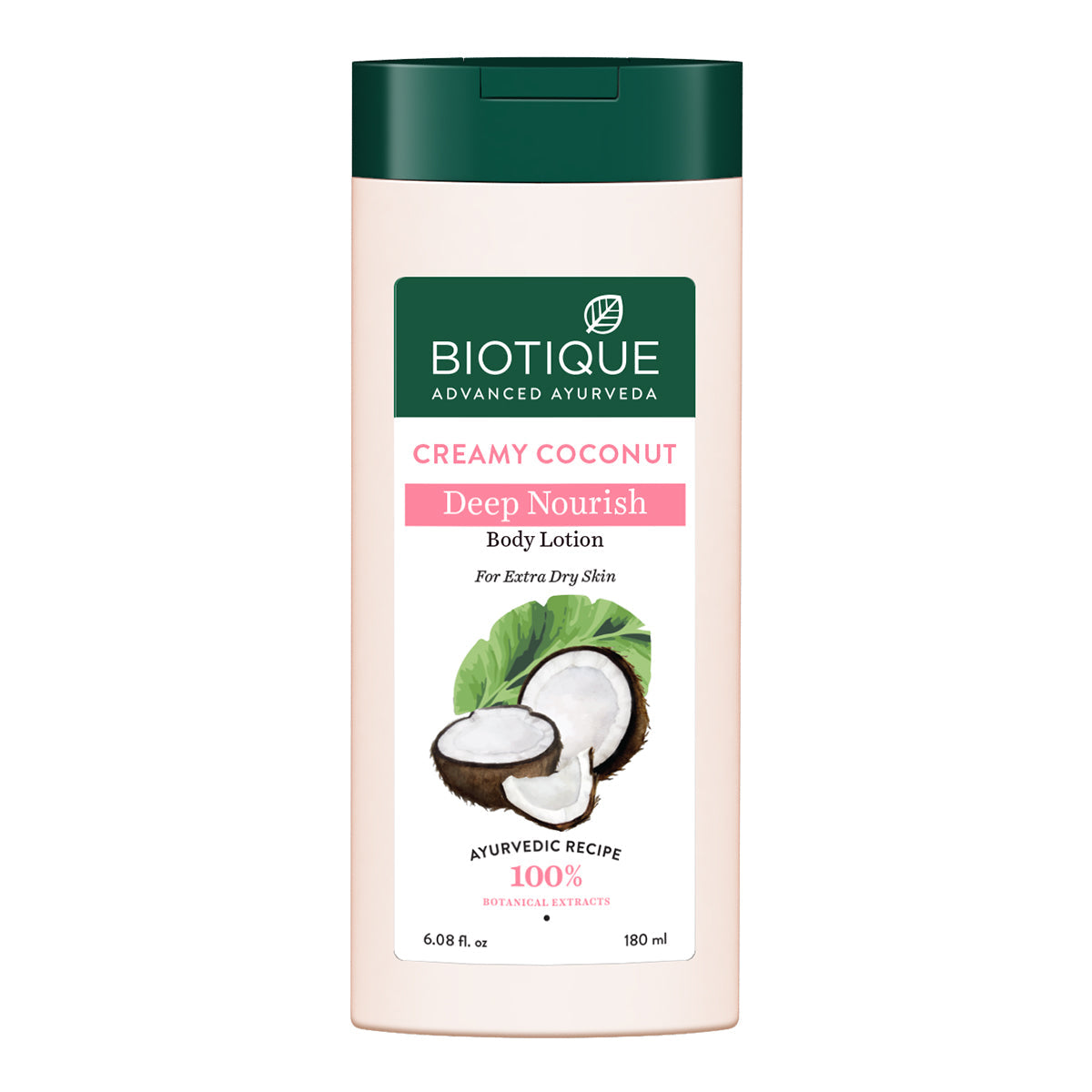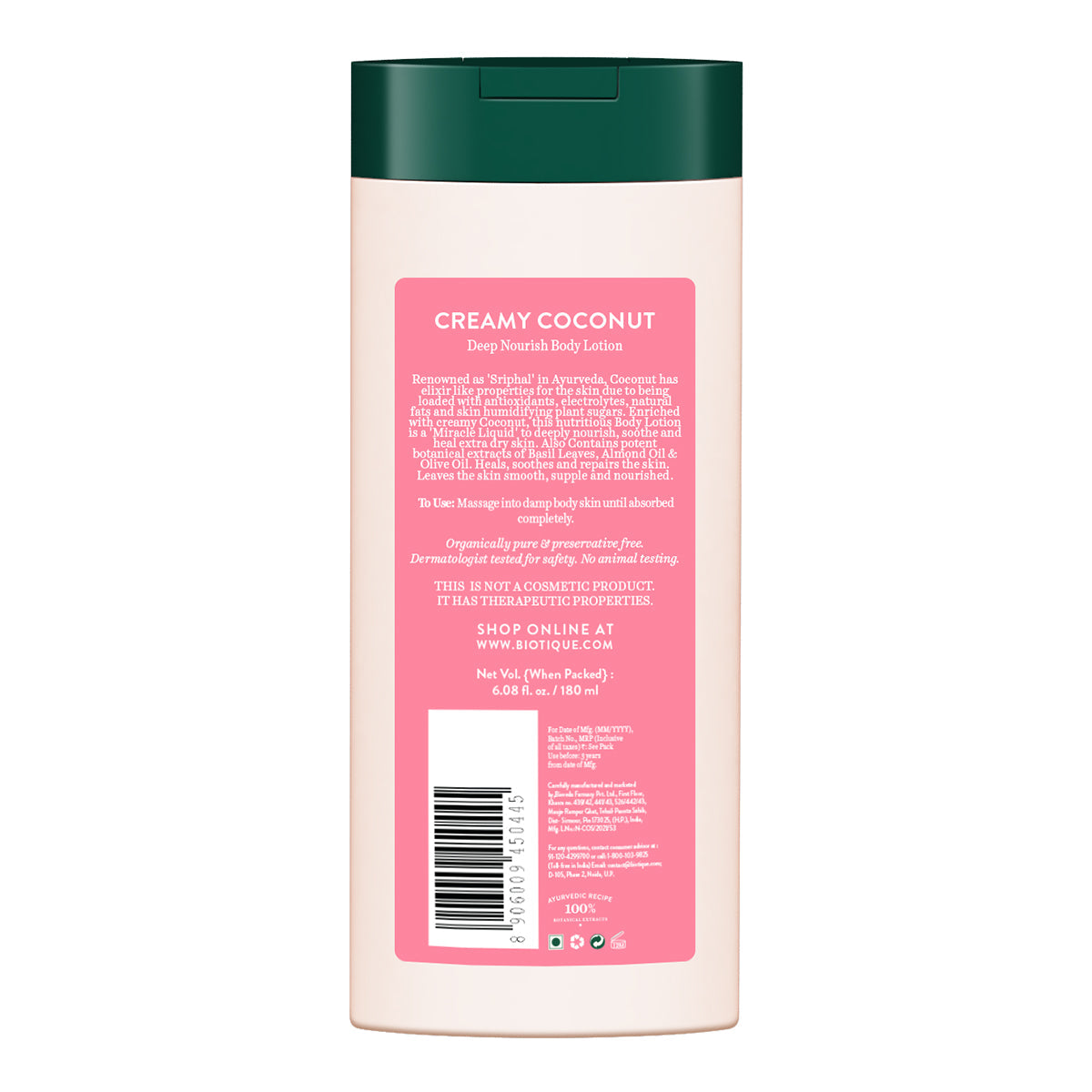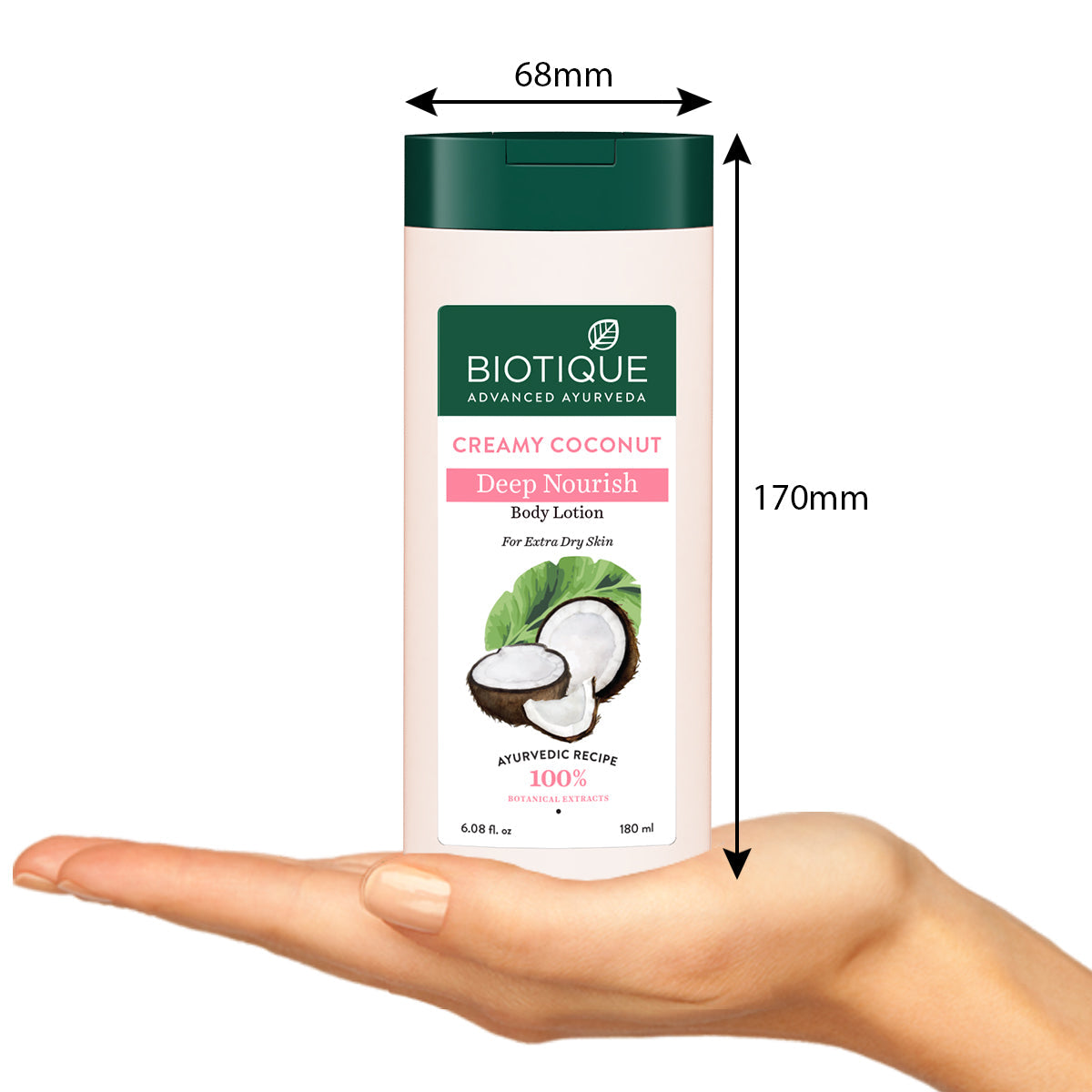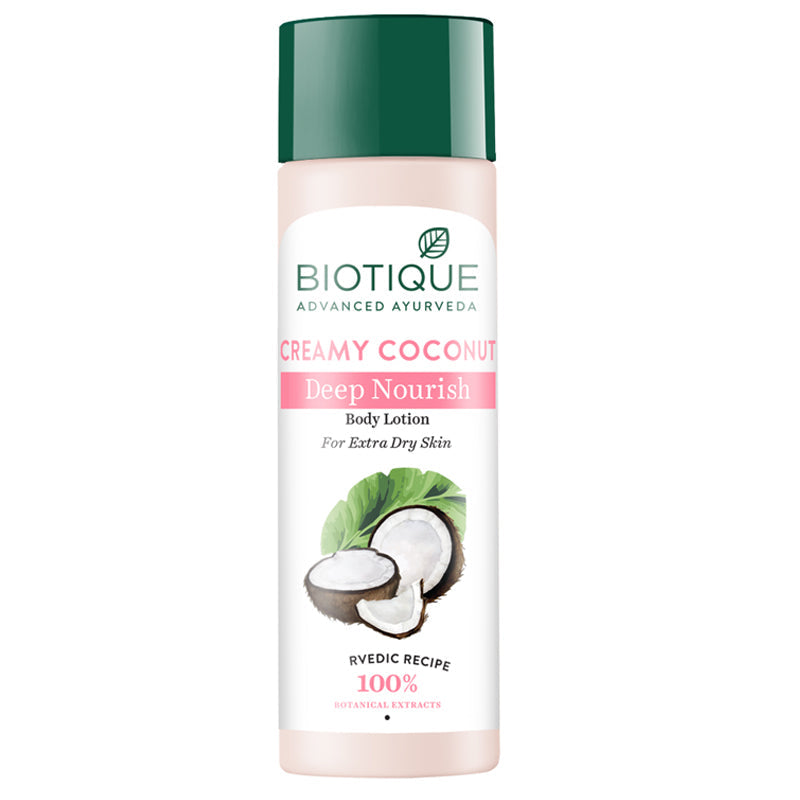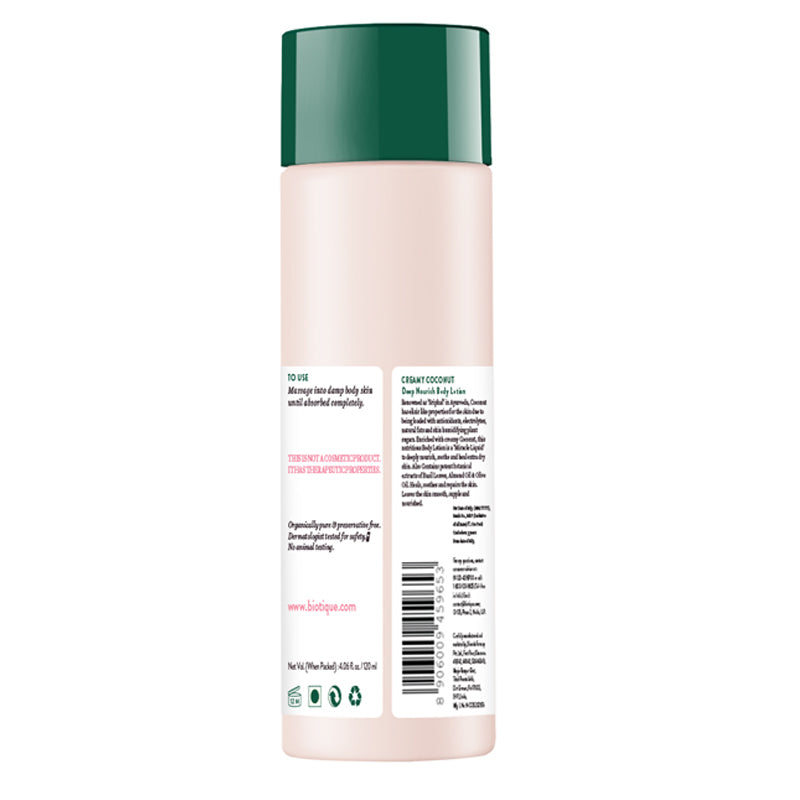 Creamy coconut deep nourish body lotion
Key Ingredients :
Basil leaves, almond oil & olive oil. antioxidants, electrolytes, natural fats and skin humidifying plant sugars.
Benefit :
Leaves the skin smooth, skin supples , gives nourishment to skin
CREAMY COCONUT Deep Nourish Body Lotion Renowned as 'Sriphal' in Ayurveda, Coconut has elixir like properties for the skin due to being loaded with antioxidants, electrolytes, natural fats and skin humidifying plant sugars. Enriched with creamy Coconut, this nutritious Body Lotion is a 'Miracle Liquid' to deeply nourish, soothe and heal extra dry skin. Also Contains potent botanical extracts of Basil Leaves, Almond Oil & Olive Oil. Heals, soothes and repairs the skin. Leaves the skin smooth, supple and nourished.
COCONUTS: Coconut are among nature's brightest and most emollient moisturizers, centuries old and wise with penetrating fatty acids that freshen and lighten the skin.
BASIL: Basil originated in India and, for centuries, has been the beloved herb known for its curative, culinary and aromatic powers. Its anti-bacterial, anti-microbial nature offers soothing and uplifting effects to heal and refresh both the skin and senses.
ALMONDS: Almonds are the earliest and most nutritious of the entire world's nut crops, rich in soothing Vitamin E and other antioxidants known to improve and protect the complexion. Useful in treating eczema, pimples and blackheads.
Massage into damp body skin until absorbed completely.
Leaves the skin smooth
Skin supples
Gives Nourishment to skin
BIOTIQUE is based on 5000-year-old Ayurvedic recipes known to integrate and celebrate body, mind and spirit.
Show us some
on social media