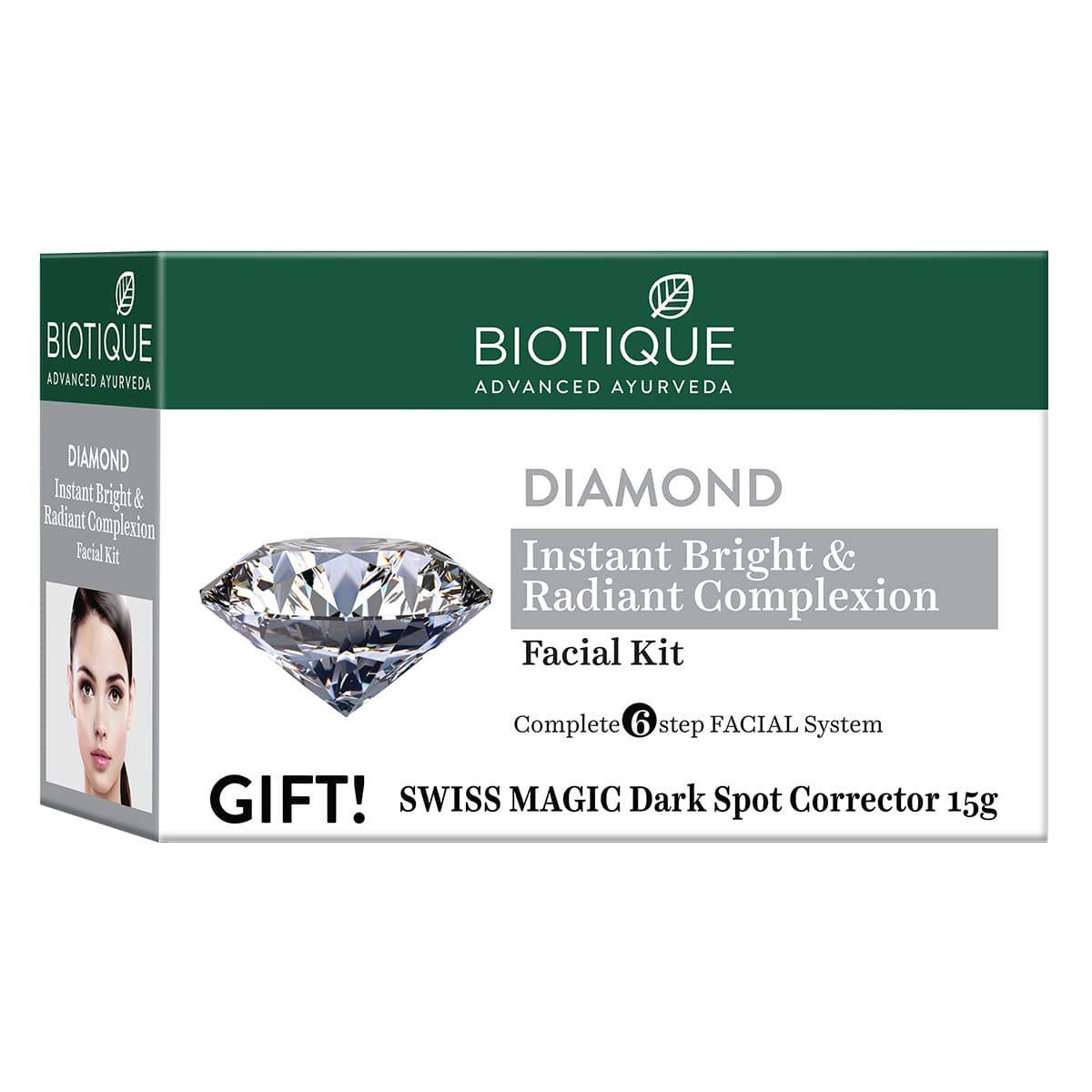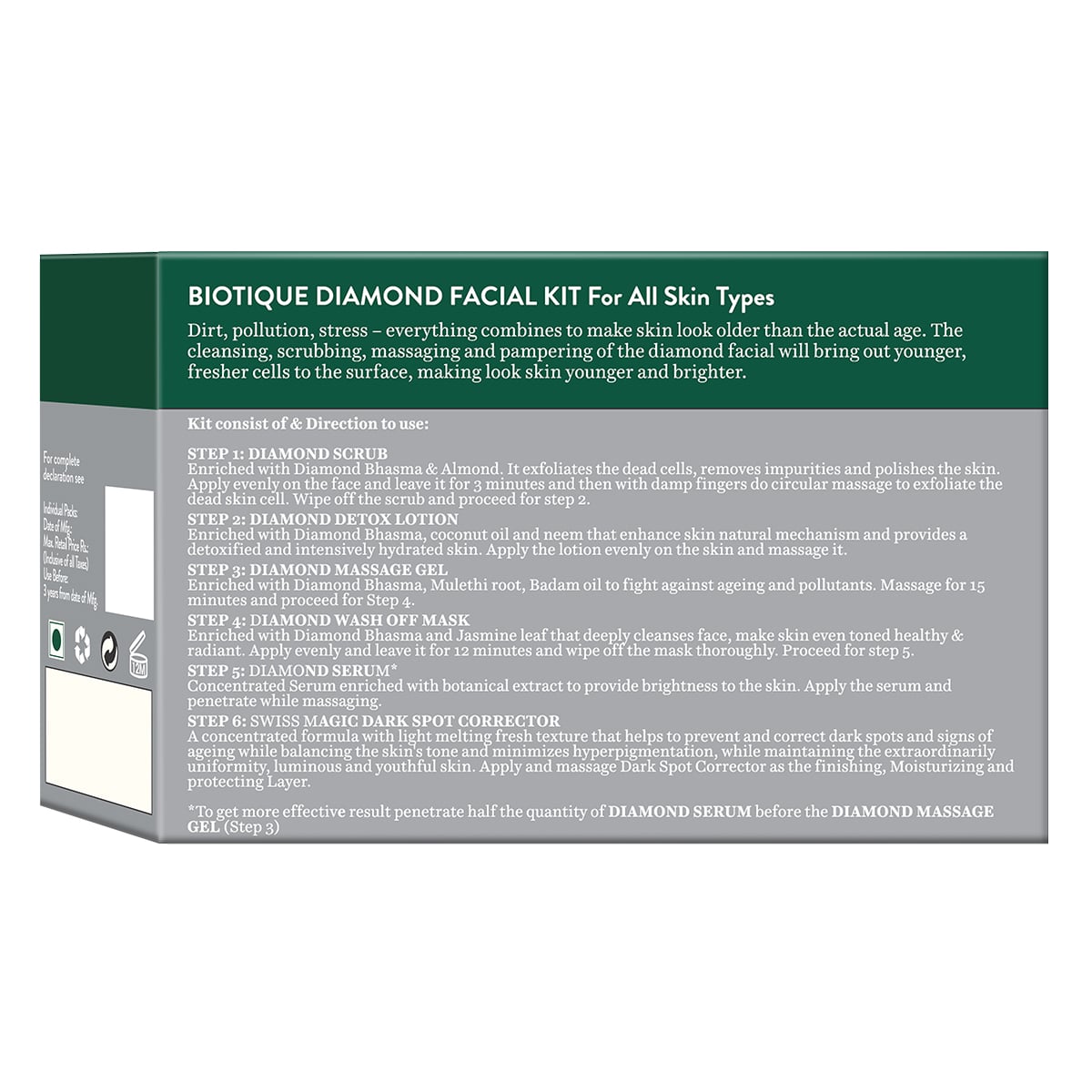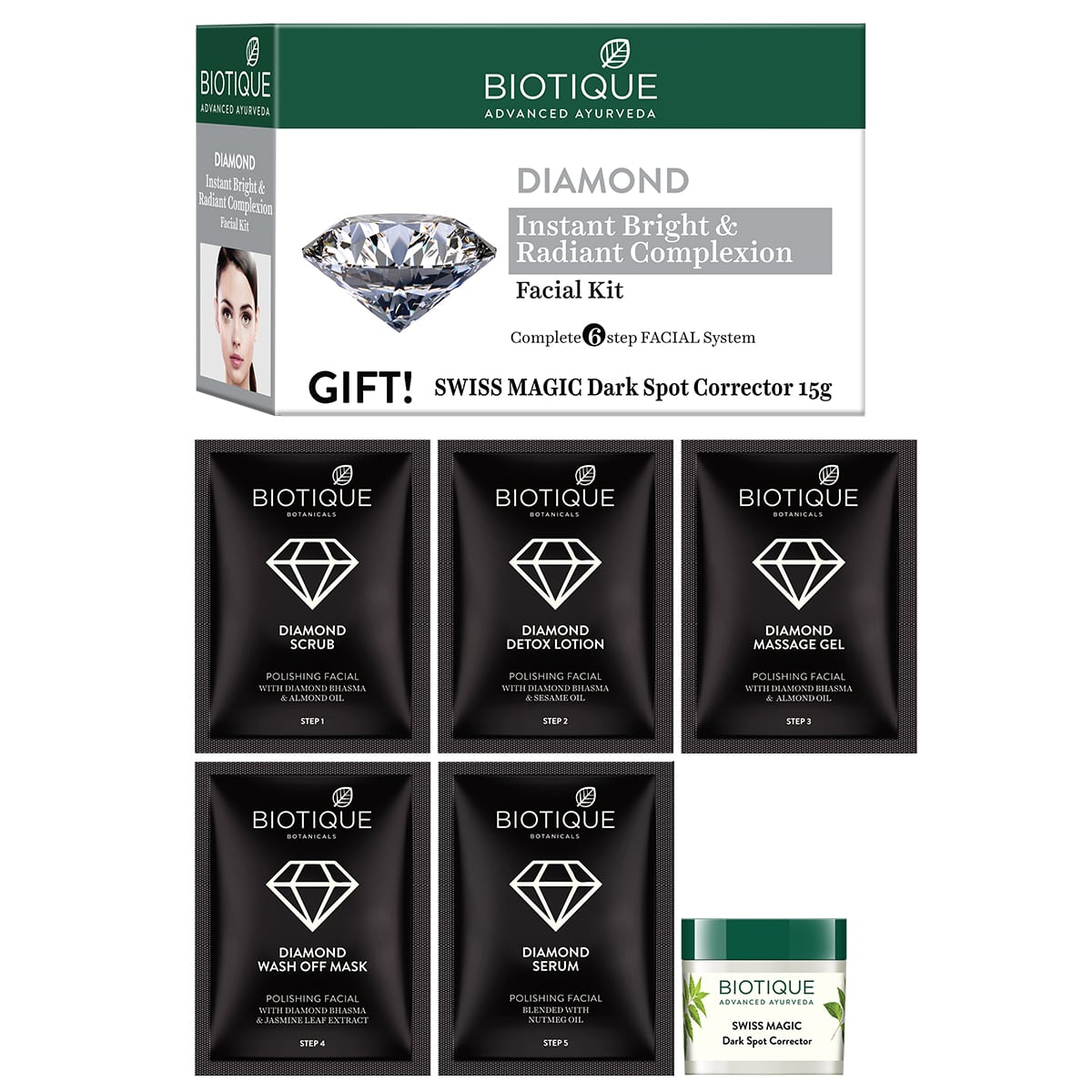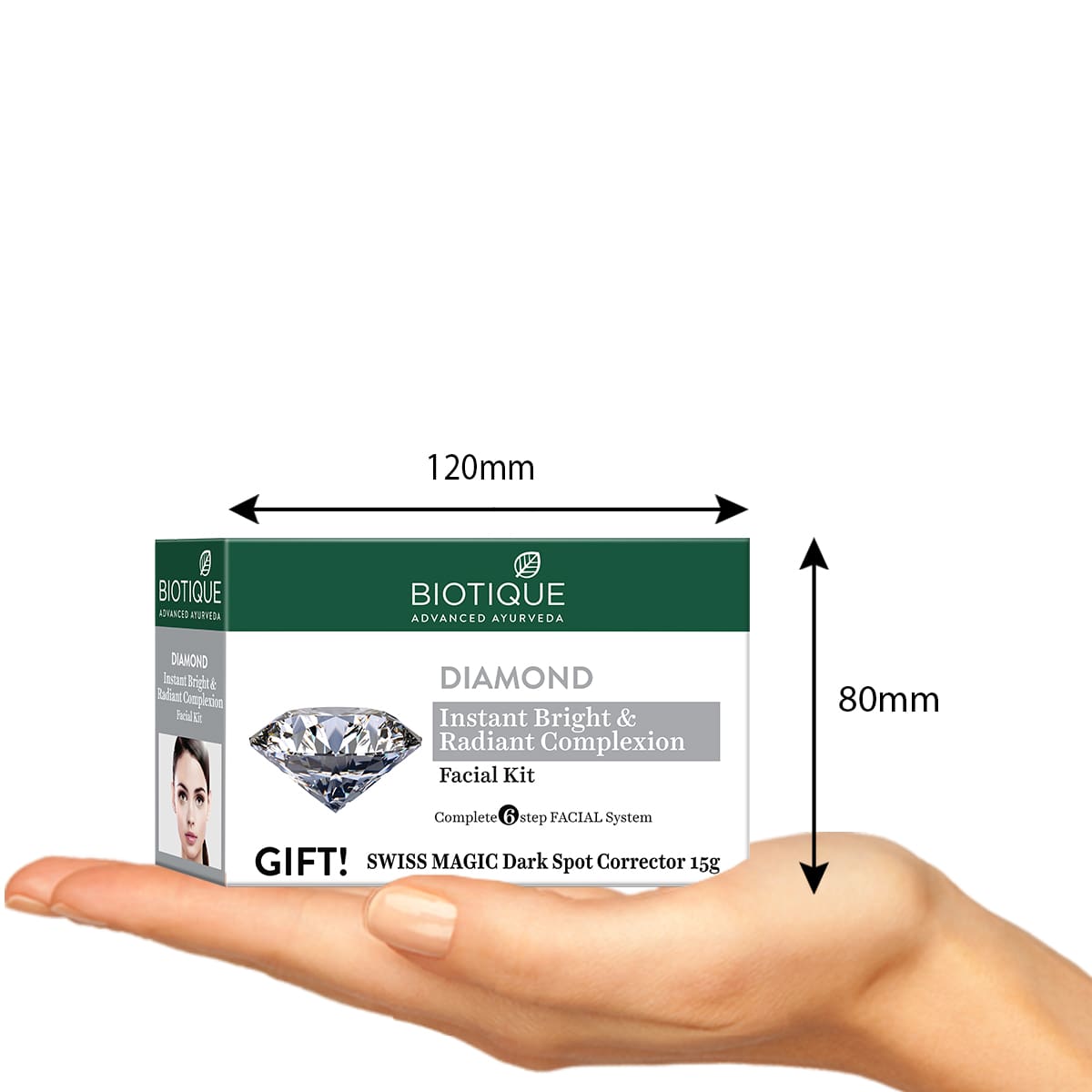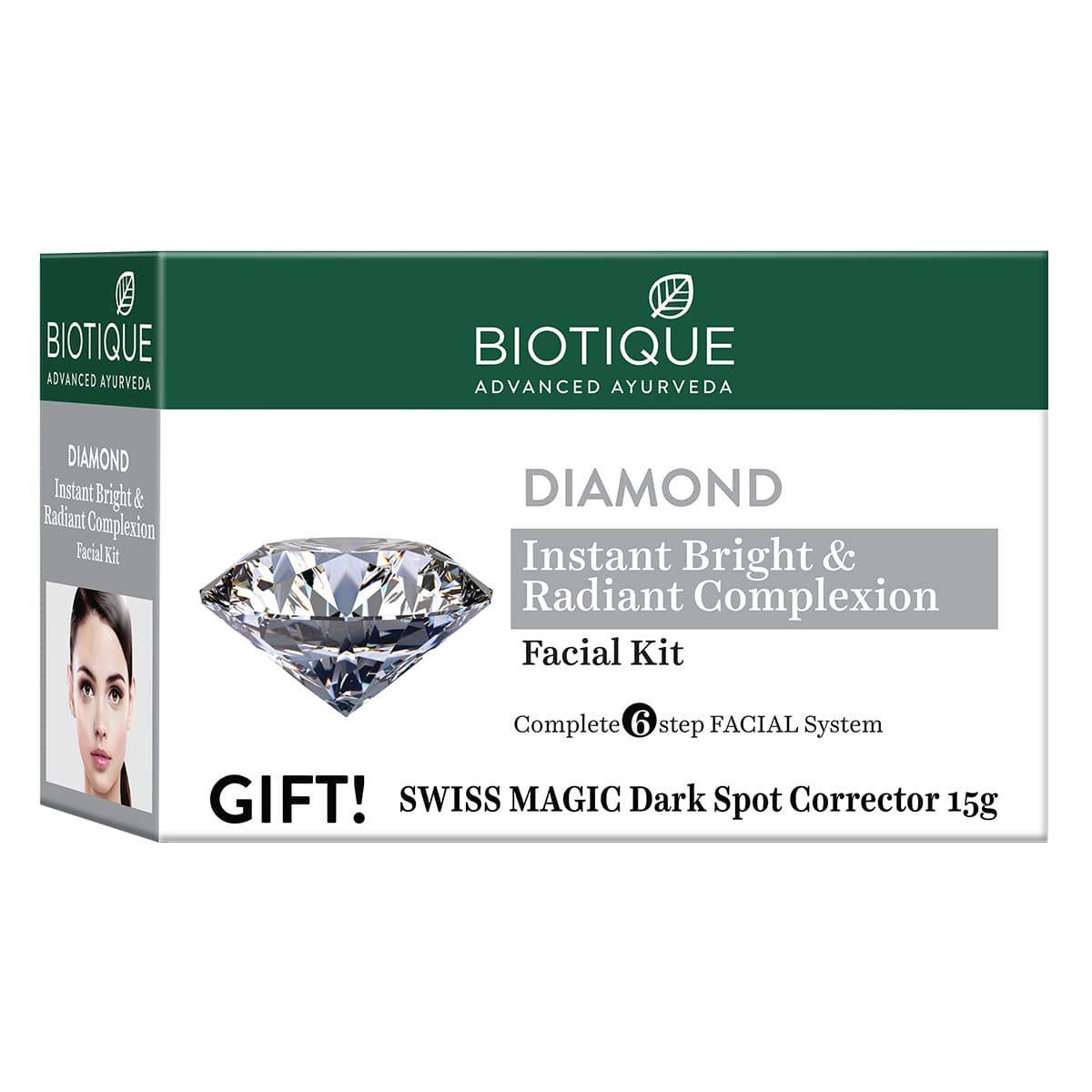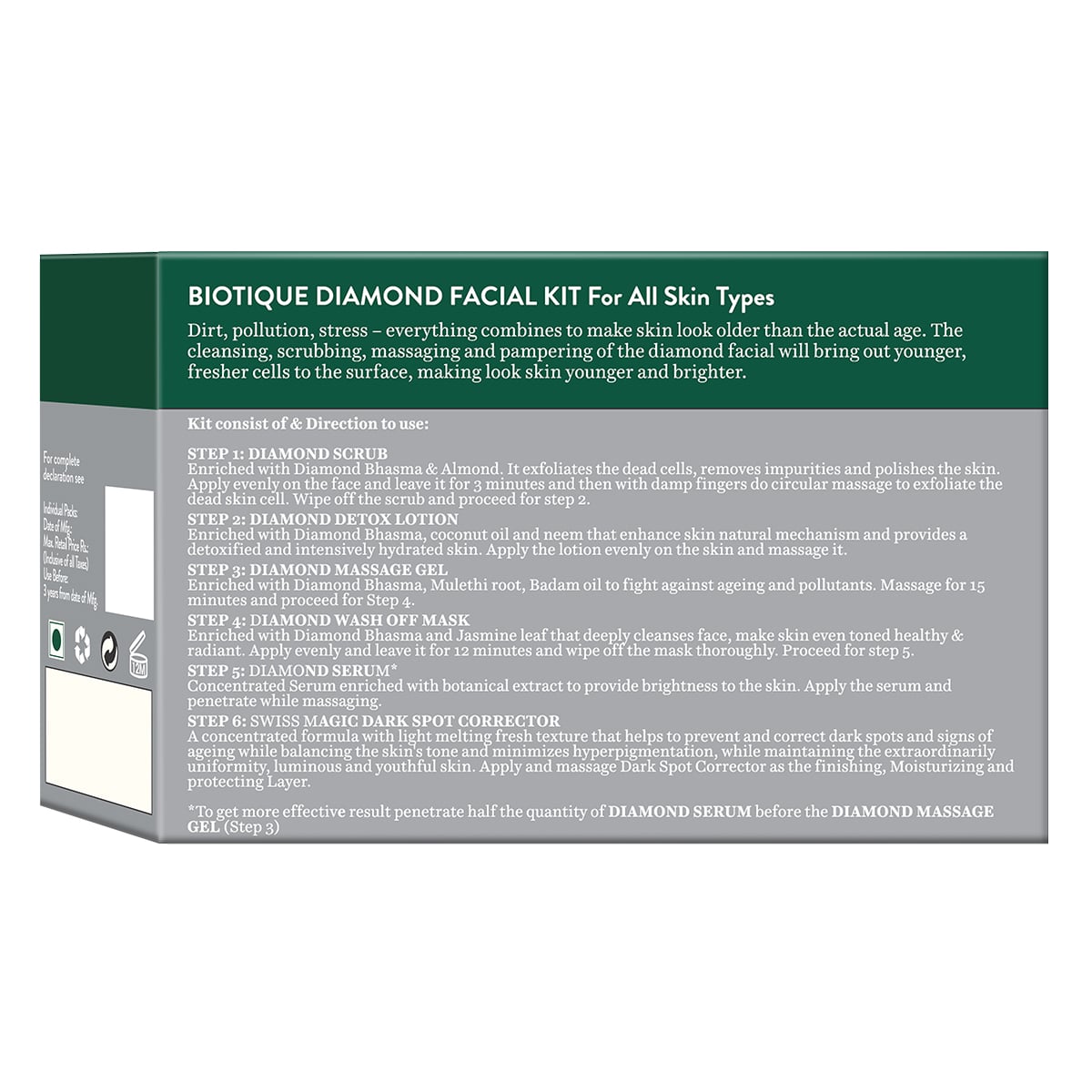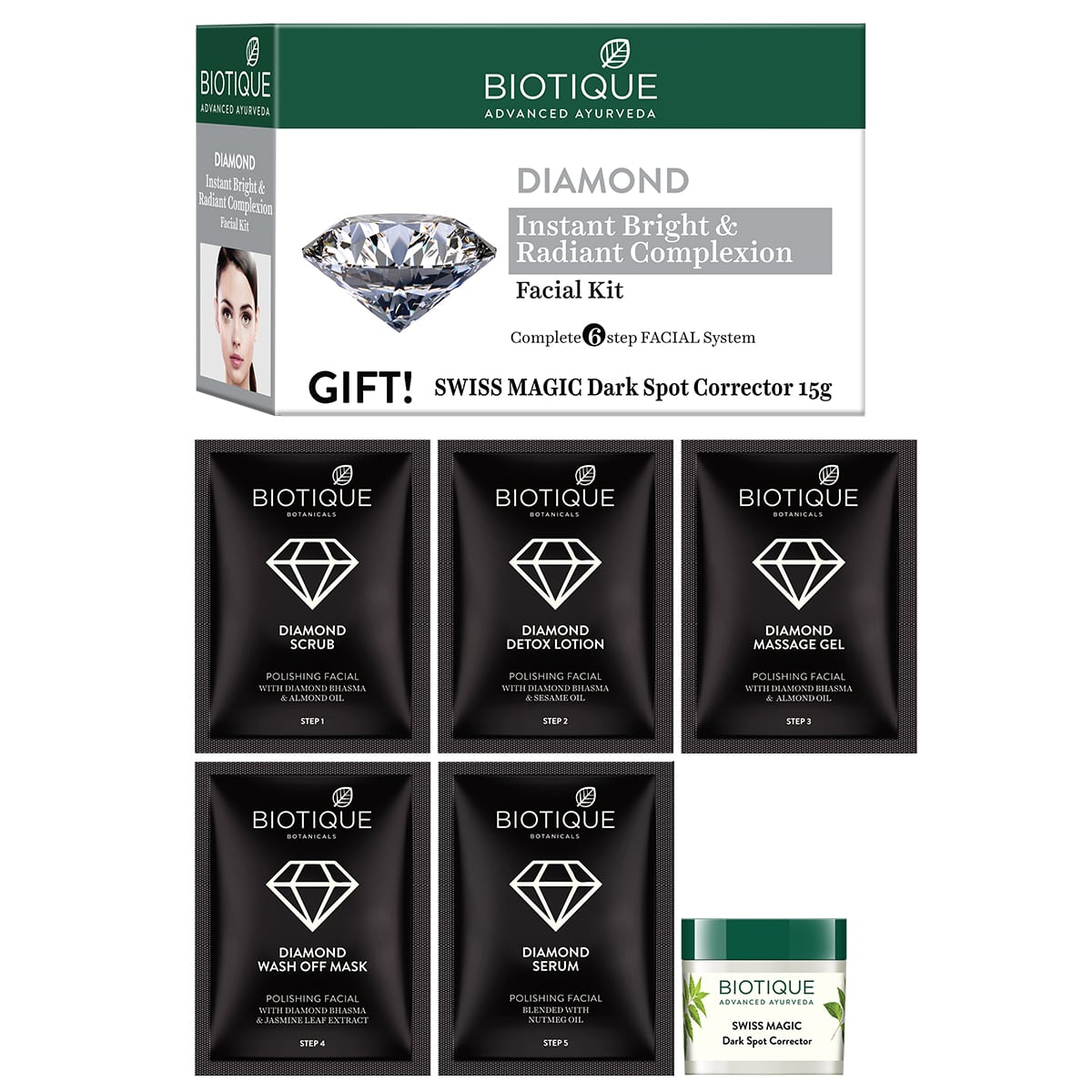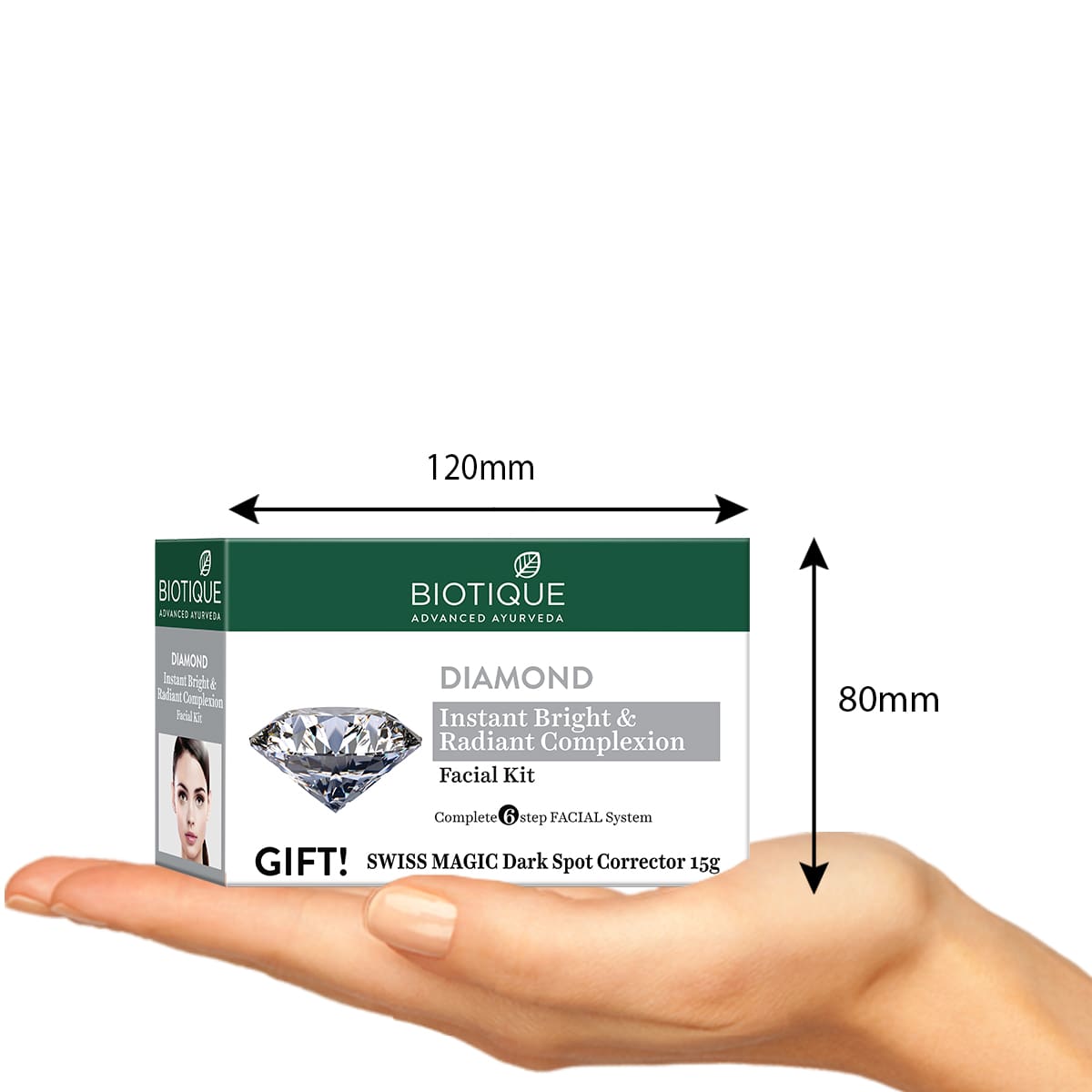 Diamond instant bright & radiant complexion facial kit (5x10g + 15g)
Benefit :
Instant brighten complexion, radiance, gives nourishment to skin
Dirt, pollution, stress – everything combines to make skin look older than the actual age. The cleansing, scrubbing, massaging and pampering of the diamond facial will bring out younger, fresher cells to the surface, making look skin younger and brighter.
Instant Brighten complexion
Radiance
Gives Nourishment to skin
BIOTIQUE is based on 5000-year-old Ayurvedic recipes known to integrate and celebrate body, mind and spirit.
Show us some
on social media