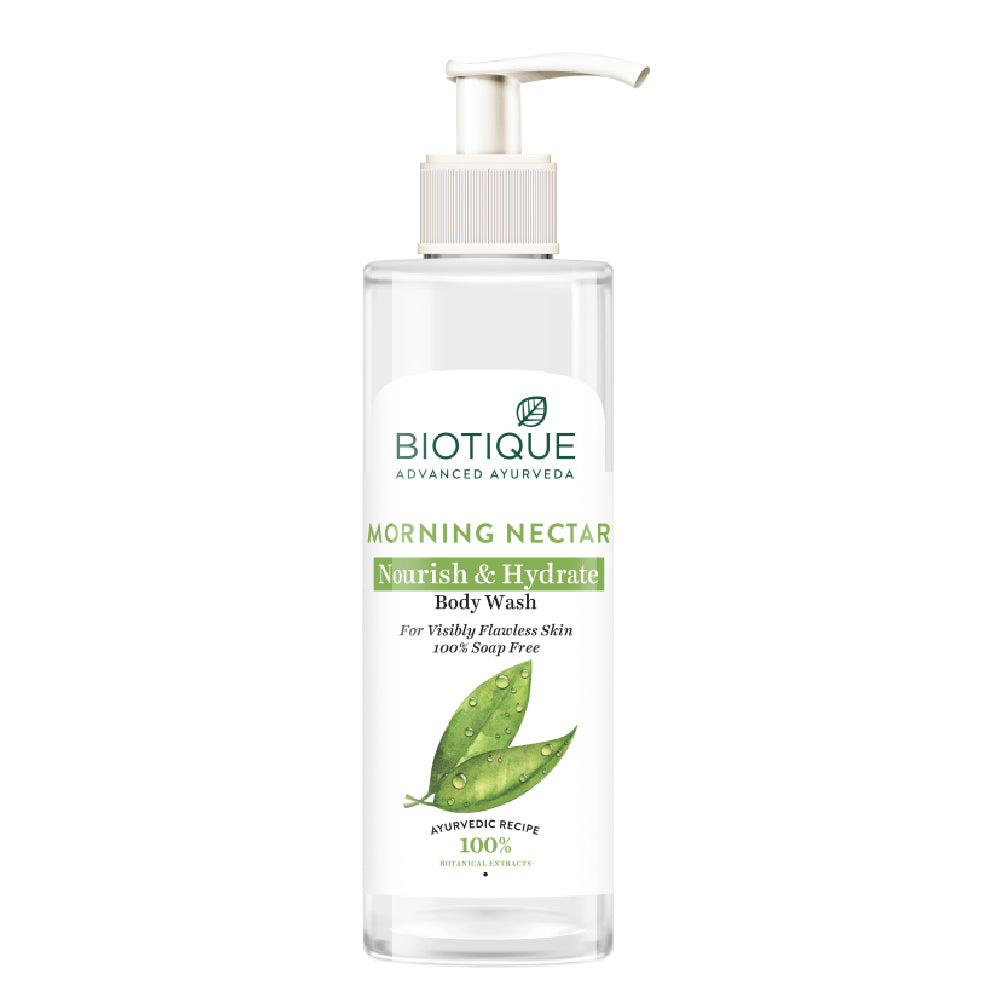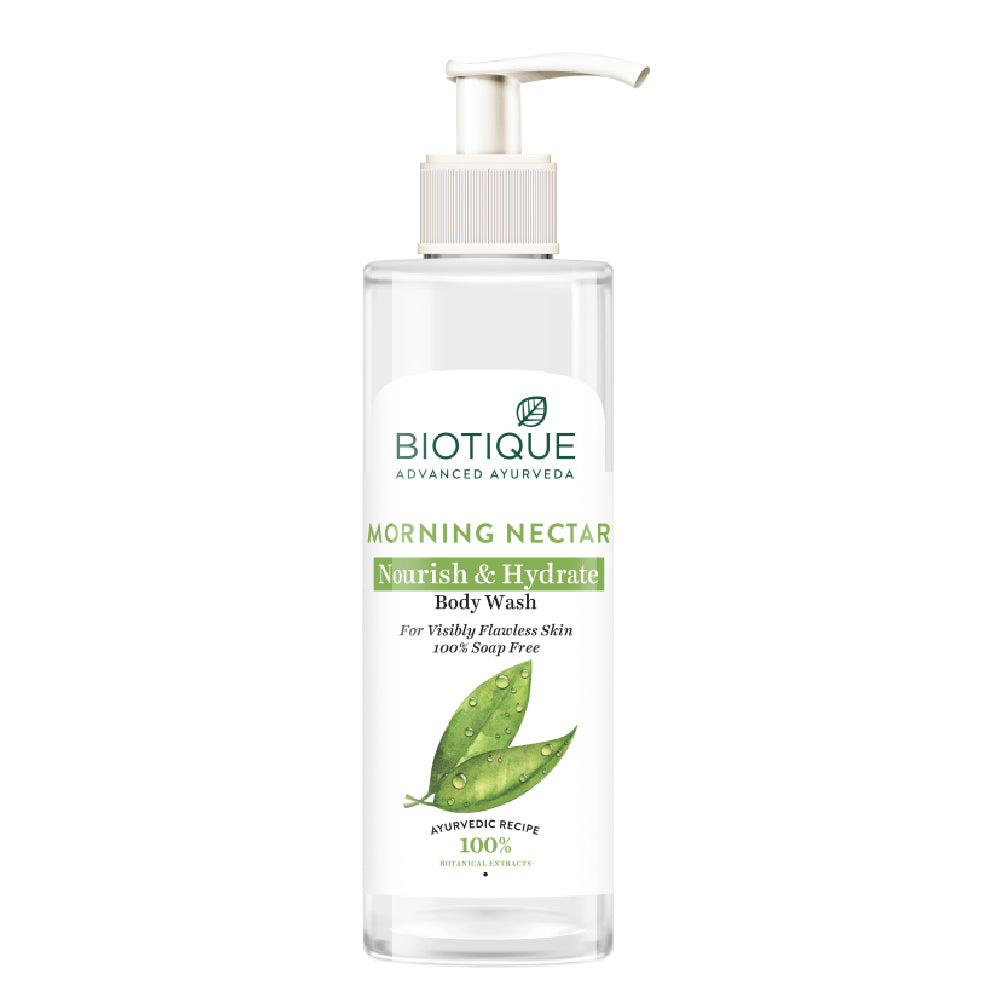 Morning nectar nourish & hydrate body wash 200ml
Key Ingredients :
Morning nectar, neem, wild turmeric
Benefit :
Gives nourishment to skin, helps in hydrating skin, ensures flawless skin
The Sanskrit translation of Nectar is 'Amrita'. Amrita literally means the elixir of beauty & immortality. Combined with 21st century biotechnology, MORNING NECTAR Nourish & Hydrate Body Wash gives you visibly flawless beauty. Prevents dark spots, blackheads, uneven skin tone & blemishes. Leaves skin visibly brighter. Also Contains Wild Turmeric, Ashwagandha, Neem Leaves & Ginger.
MORNING NECTAR: NECTAR is the sweet fluid that flowering plants produce each day, used to sustain ageless beauty from the begnning of time. This lightening and nourishing lotion is blended with pure honey, wheatgerm and seaweed. It sinks into skin to replace natural oils and replenish lost moisture for a noticeably fresher, fairer complexion.
NEEM: Neem has been used in India since antiquity for its life-sustaining powers. Also known as the healing plant for its antiseptic, anti-fungal and anti-bacterial properties.
WILD TURMERIC: Wild Turmeric is known to have antibacterial properties due to presence of certain bioactive ingredients. Reduces dark circles, blemishes, acne, improving complexion and providing soft & glowing skin
Gently massage over wet body, lather and rinse, morning and evening.
Gives Nourishment to skin
Helps in hydrating skin
Ensures Flawless skin
BIOTIQUE is based on 5000-year-old Ayurvedic recipes known to integrate and celebrate body, mind and spirit.
Show us some
on social media