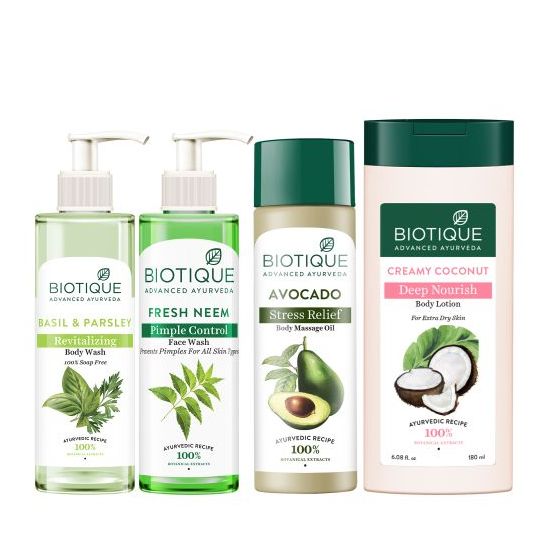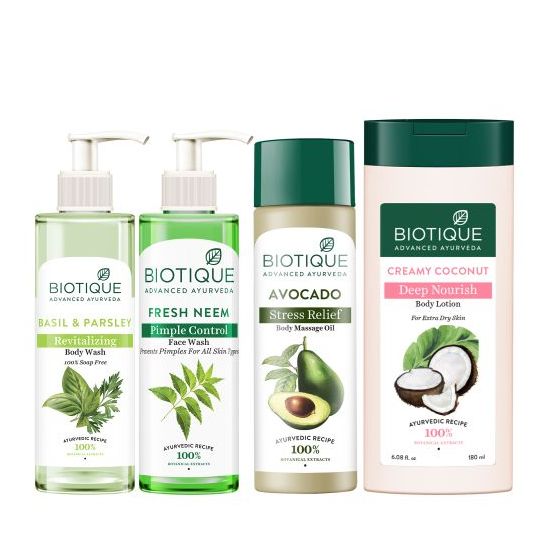 Natural bodycare kit
This combo includes:
Basil & parsley revitalizing body wash 200ml
Fresh neem pimple control face wash 200 ml
Avocado stress relief body massage oil 200ml
Creamy coconut deep nourish body lotion 180 ml
A 100% ayurvedic herbal body care kit for your body helps to nourishes.
A combination of the 5,000-year-old science of Ayurveda and 21st-century biotechnology. A dream that has today become a global reality.
Show us some
on social media