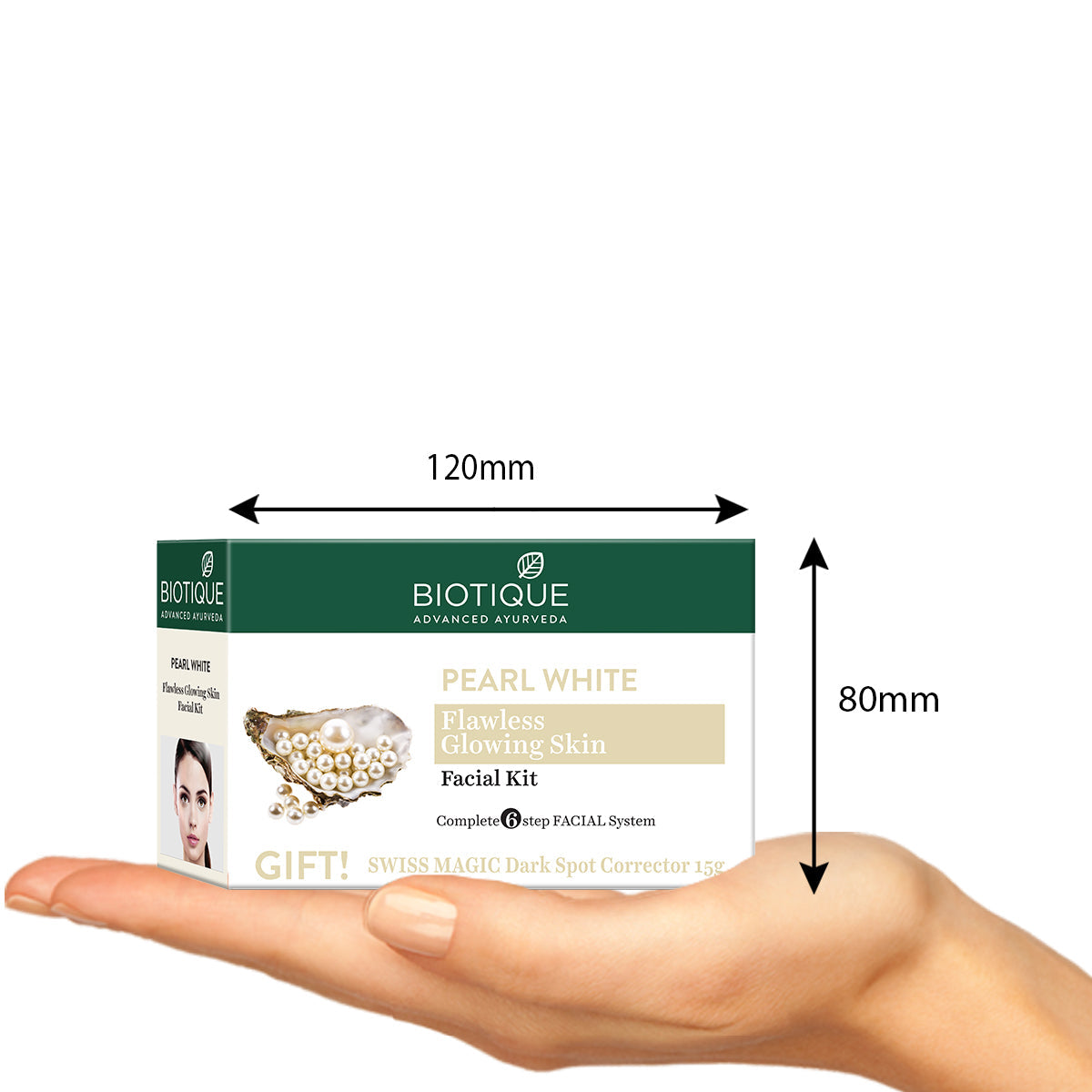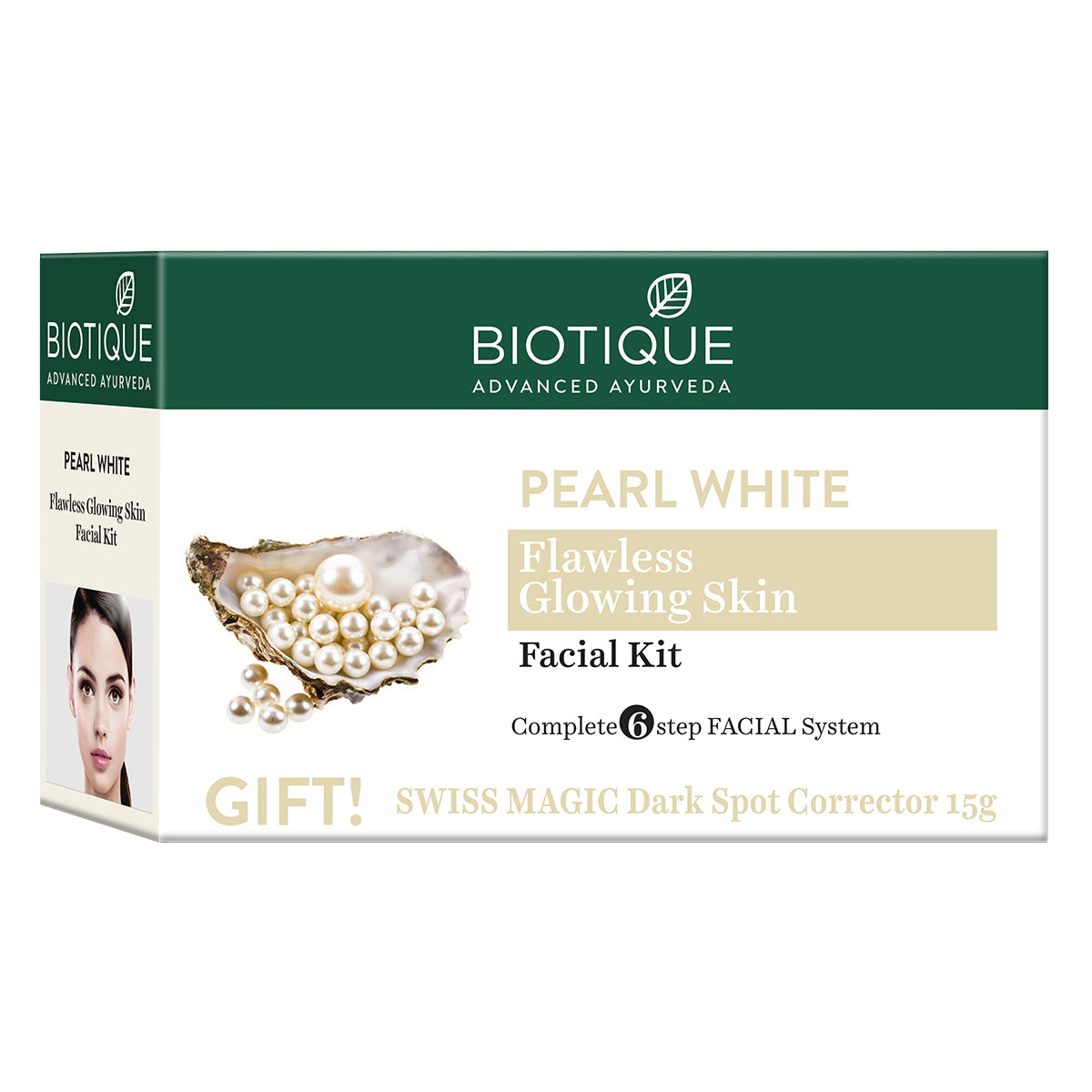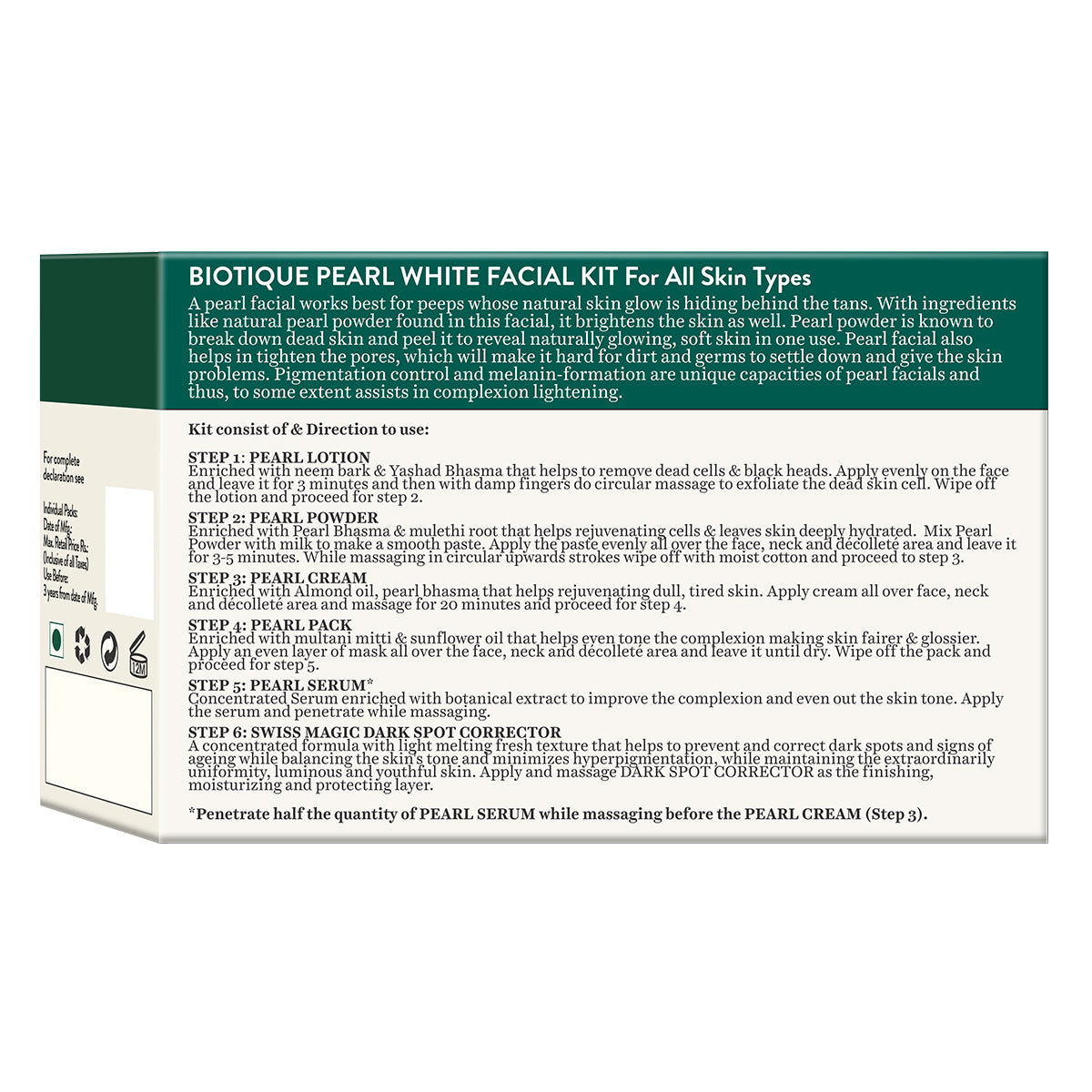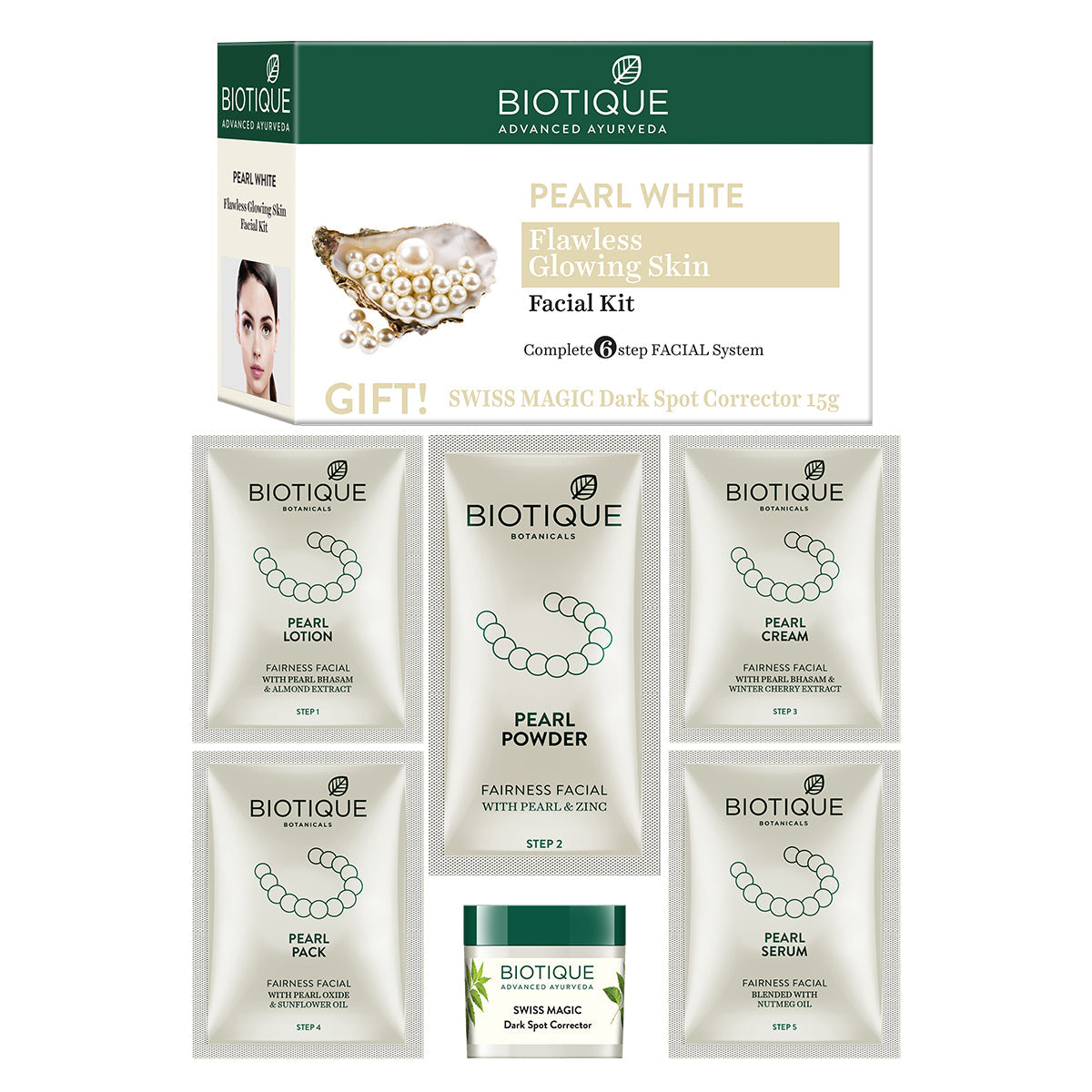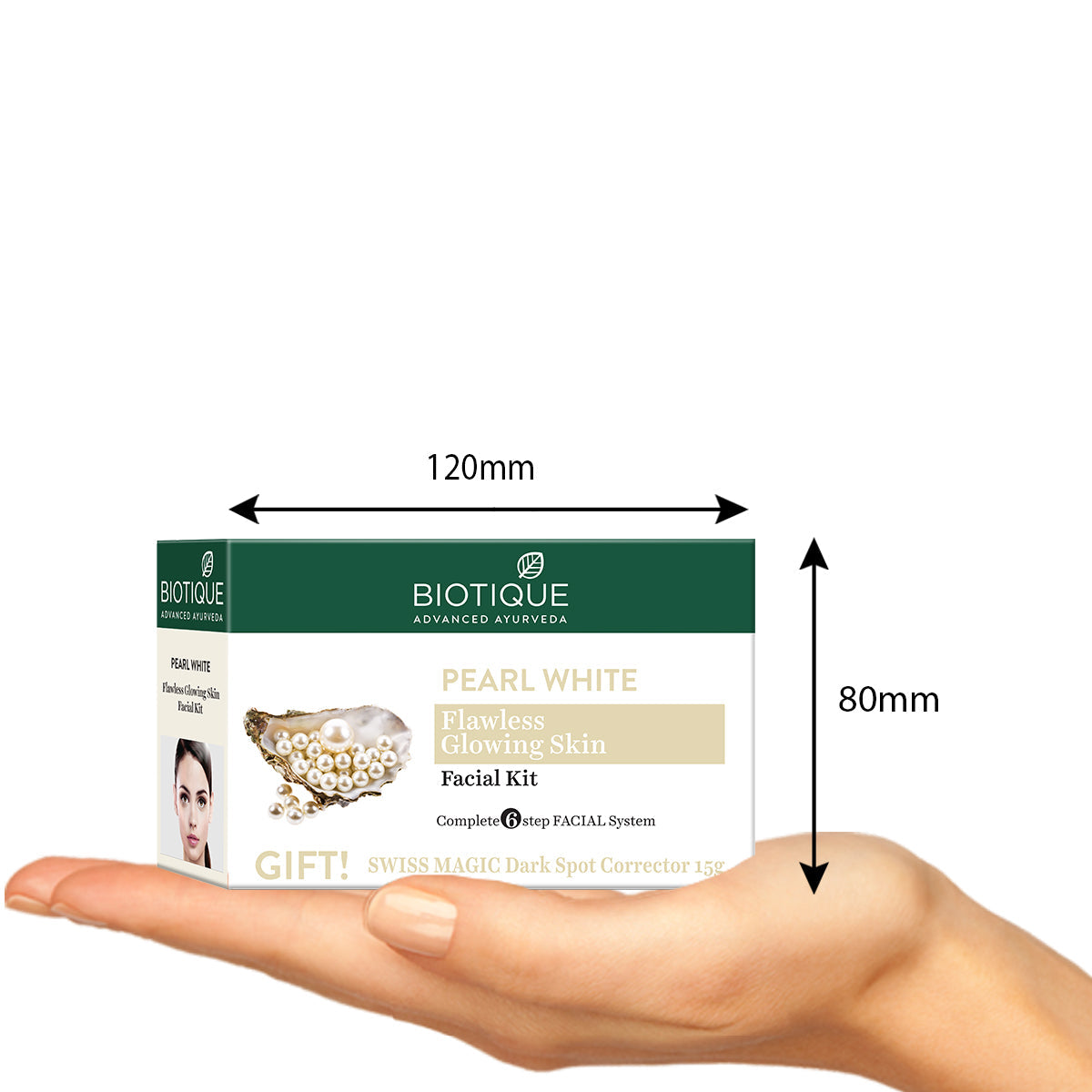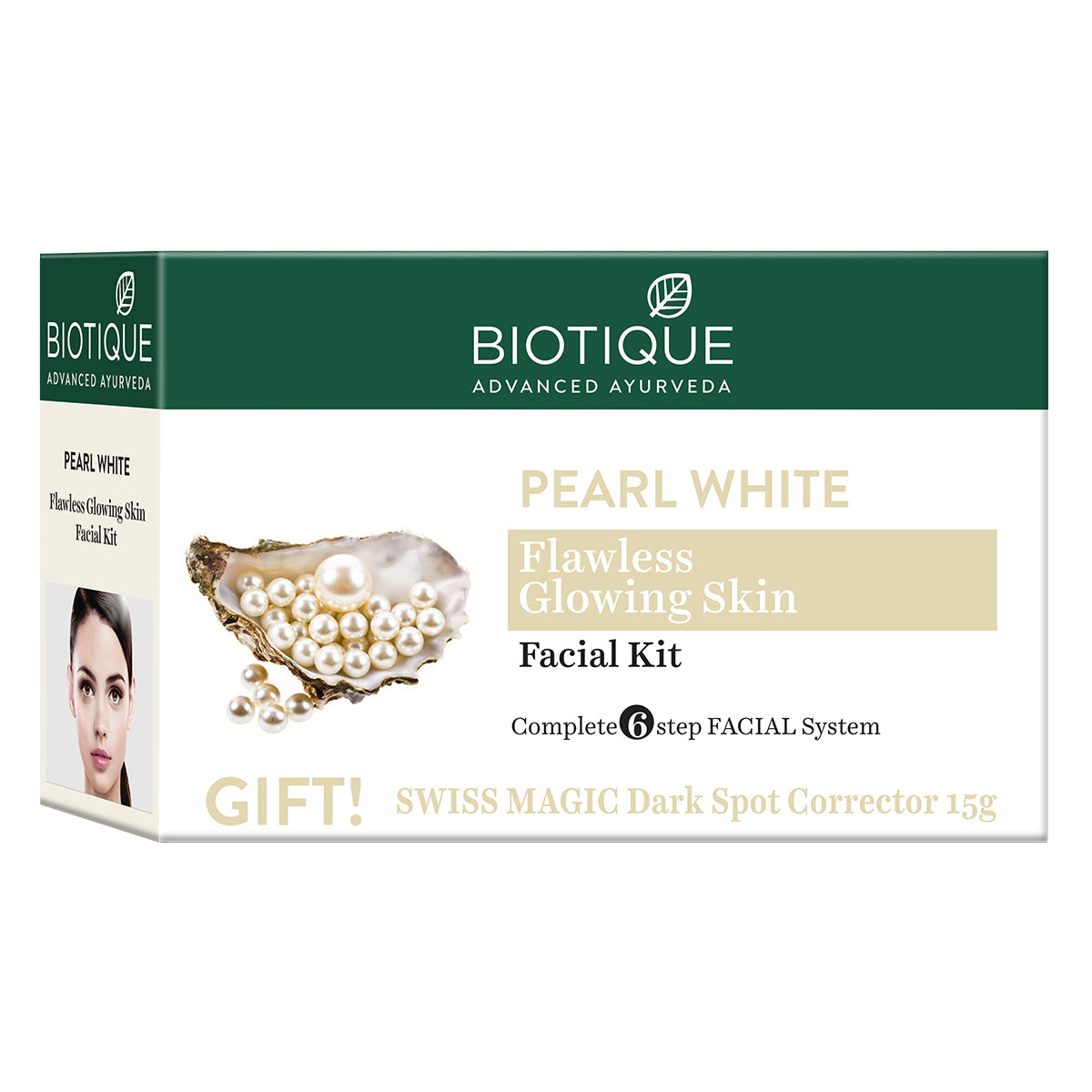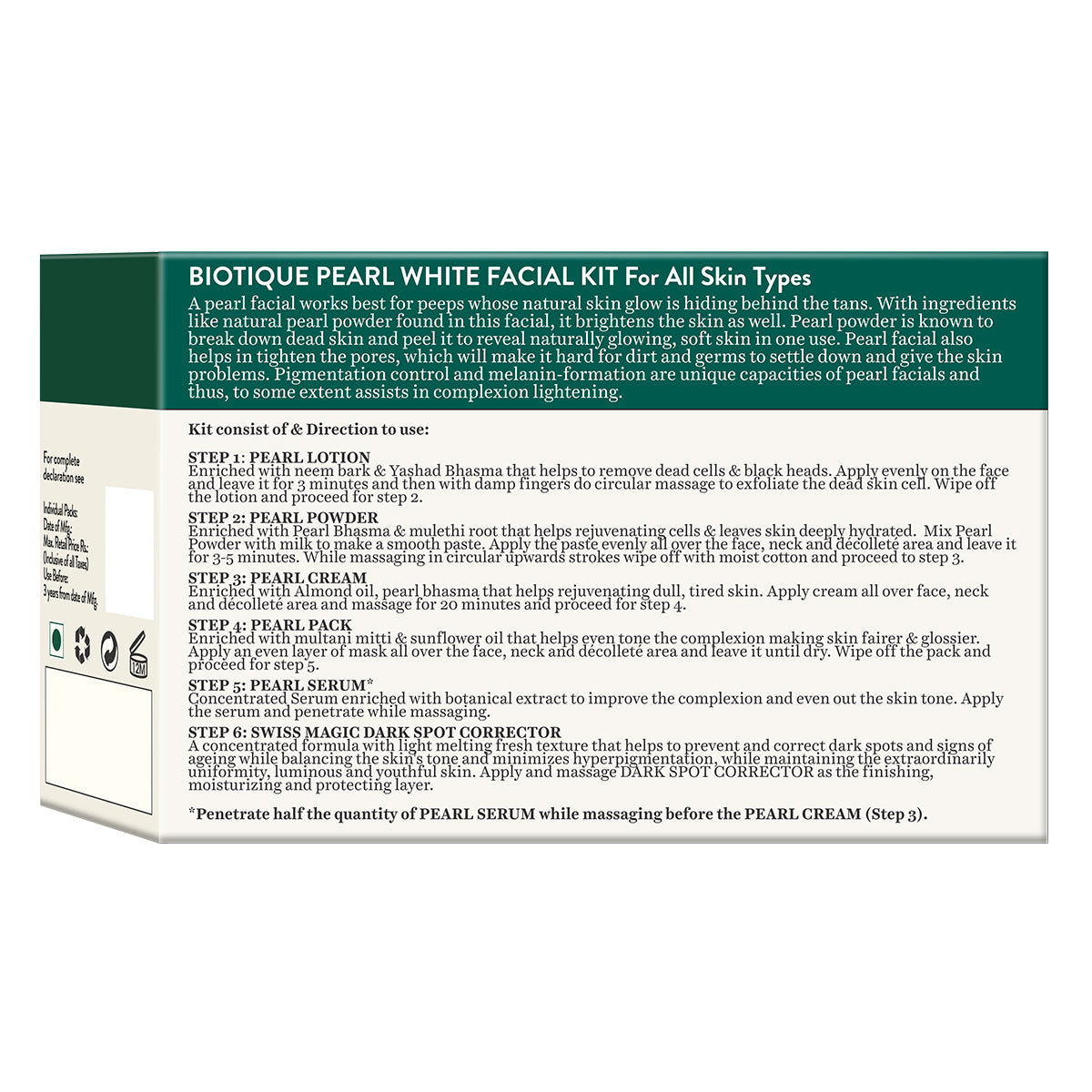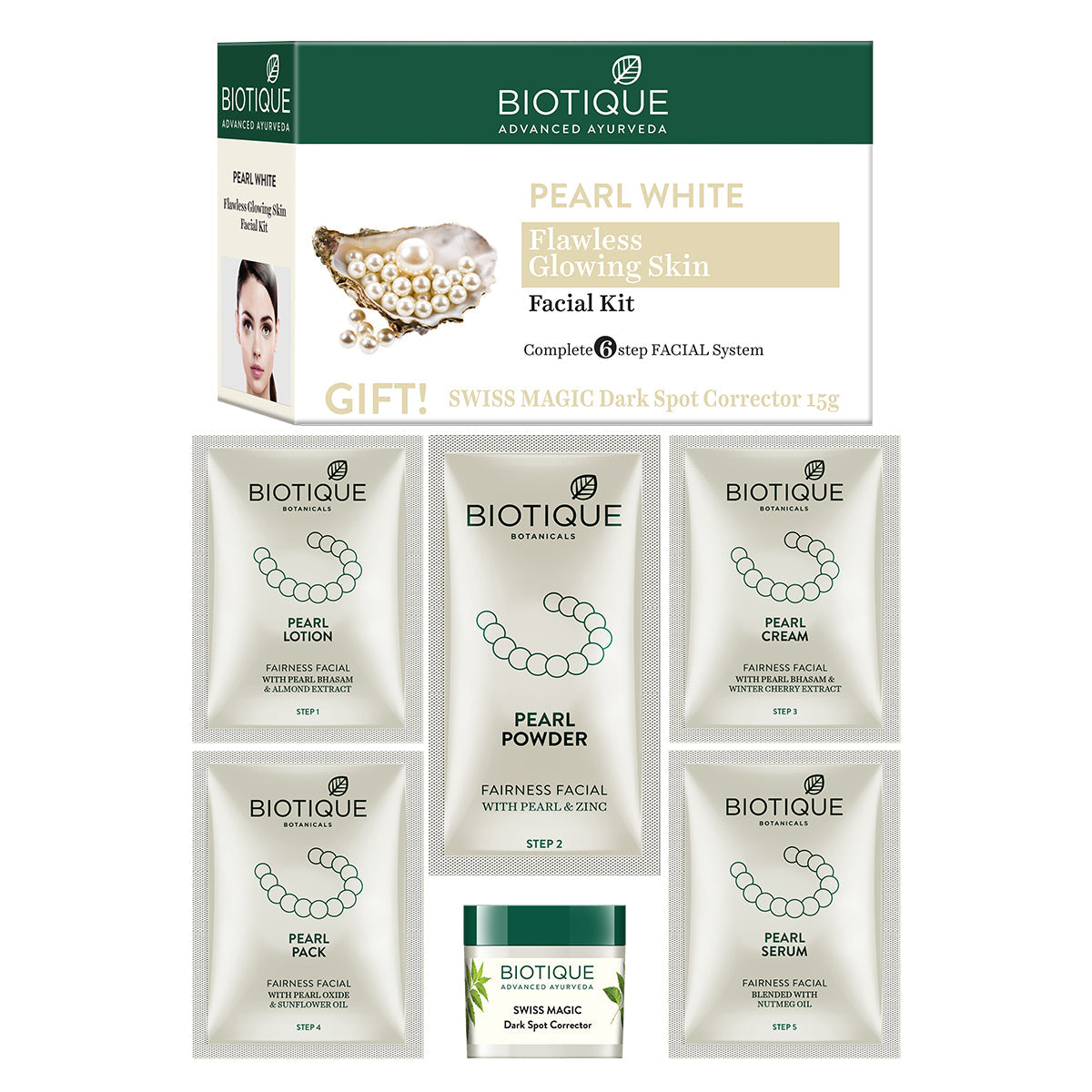 Pearl white flawless glowing skin facial kit (5x10g + 15g)
Benefit :
Flawless skin, tightens pores, pigmentation control
A pearl facial works best for peeps whose natural skin glow is hiding behind the tans. With ingredients like natural pearl powder found in this facial, it brightens the skin as well. Pearl powder is known to break down dead skin and peel it to reveal naturally glowing, soft skin in one use. Pearl facial also helps in tighten the pores, which will make it hard for dirt and germs to settle down and give the skin problems.
Free Swiss Magic Dark Sport Corrector – 15gm
Flawless skin
Tightens pores
Pigmentation control
BIOTIQUE is based on 5000-year-old Ayurvedic recipes known to integrate and celebrate body, mind and spirit.
Show us some
on social media