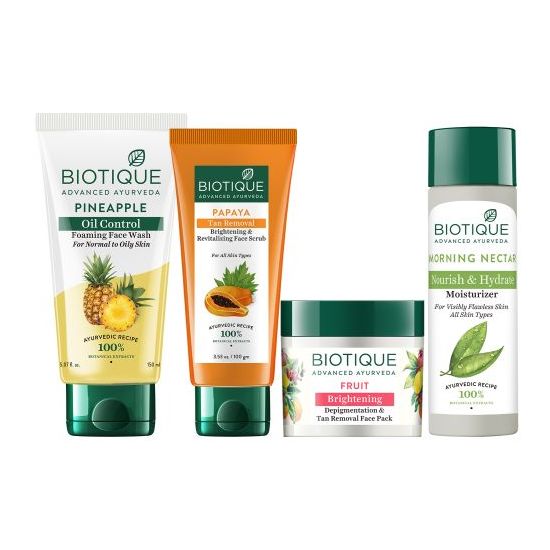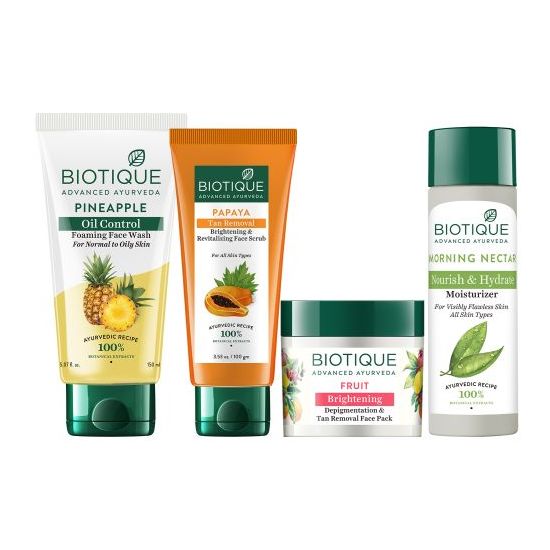 Summer care kit
This combo includes:
Pineapple oil control foaming face wash 150 ml
Papaya tan removal brightening & revitalizing face scrub 100g
Fruit brightening depigmentation & tan removal face pack 75g
Morning nectar nourish & hydrate moisturizer 120ml
It's a daily regime kit for all skin types to protect from uneven skin tone.
A combination of the 5,000-year-old science of Ayurveda and 21st-century biotechnology. A dream that has today become a global reality.
Show us some
on social media