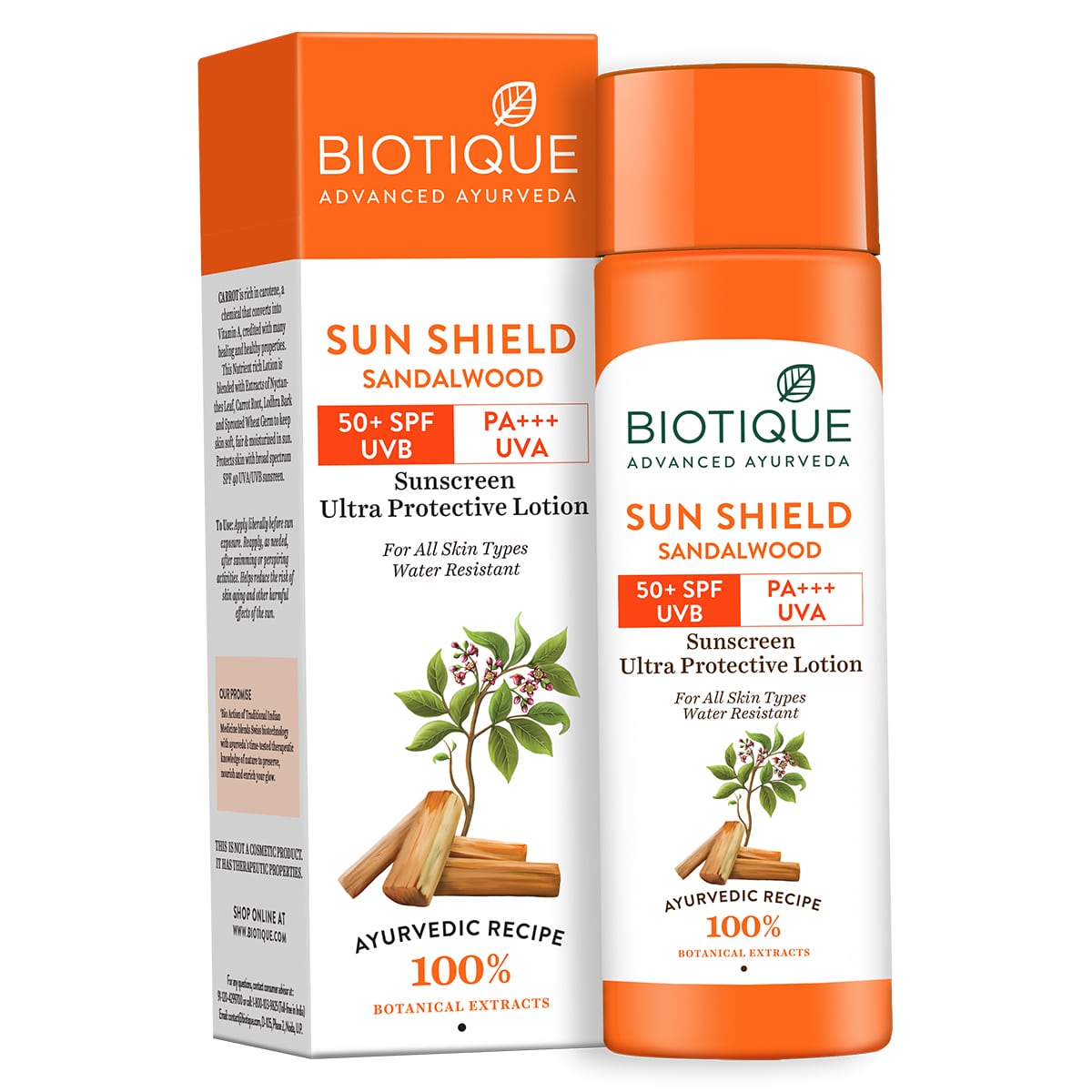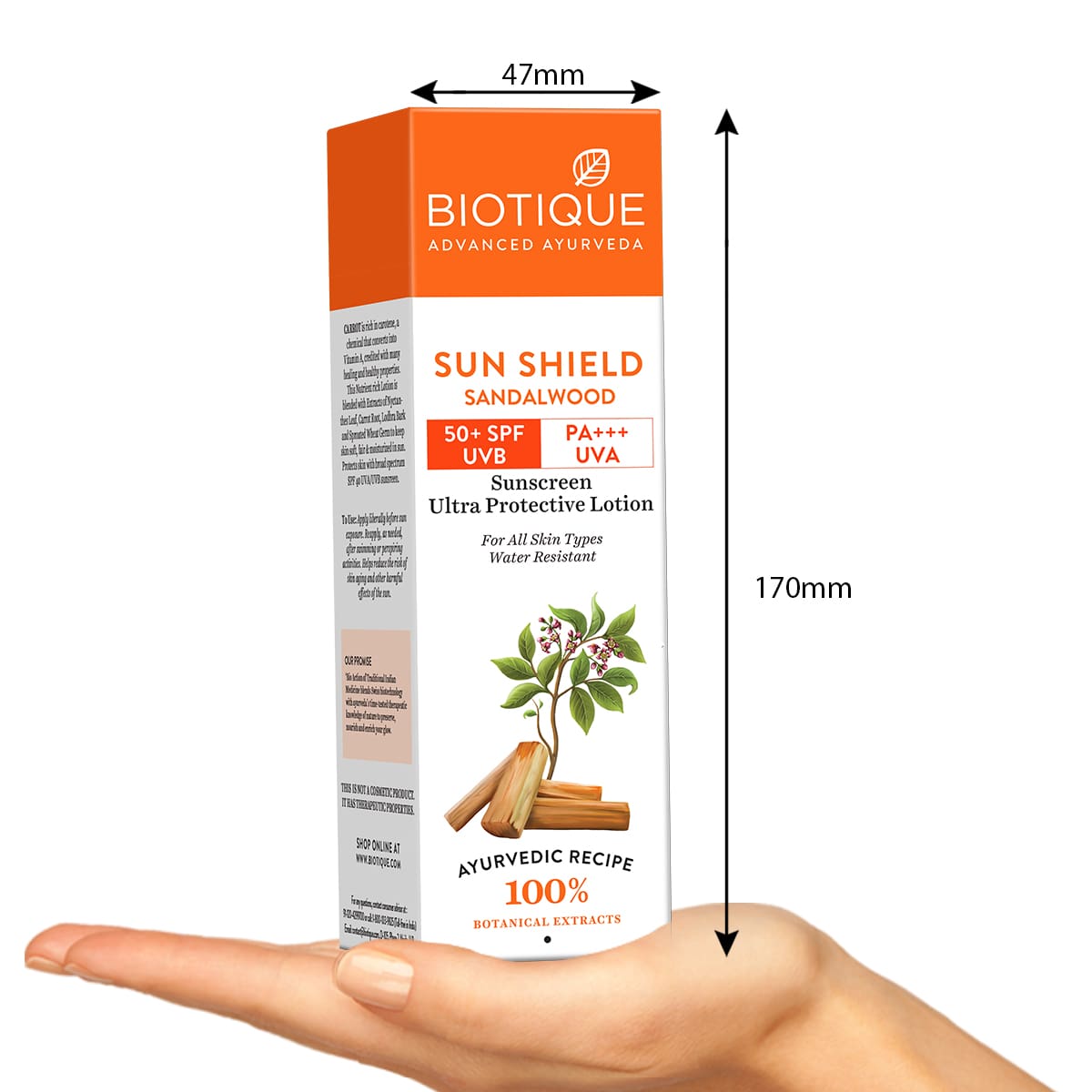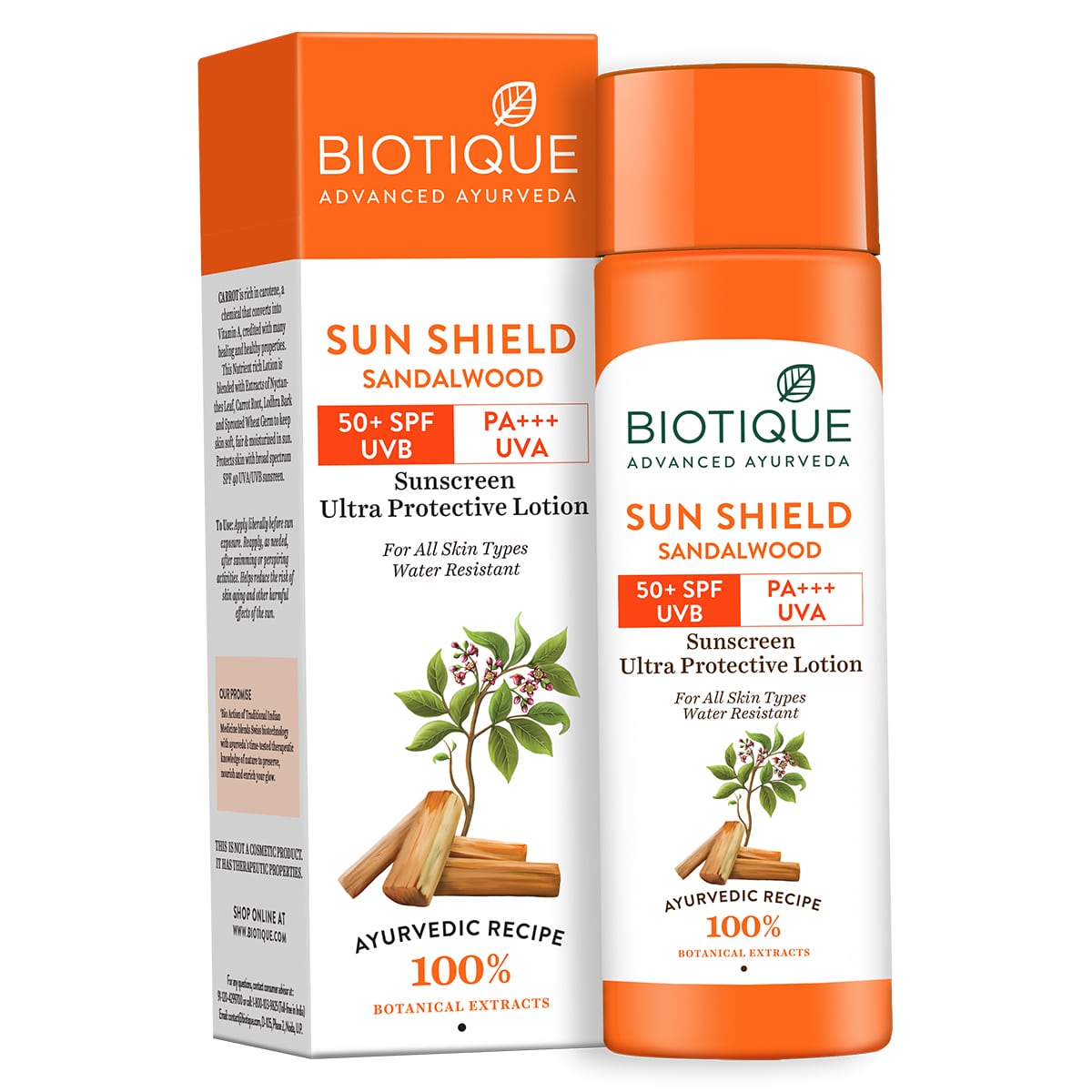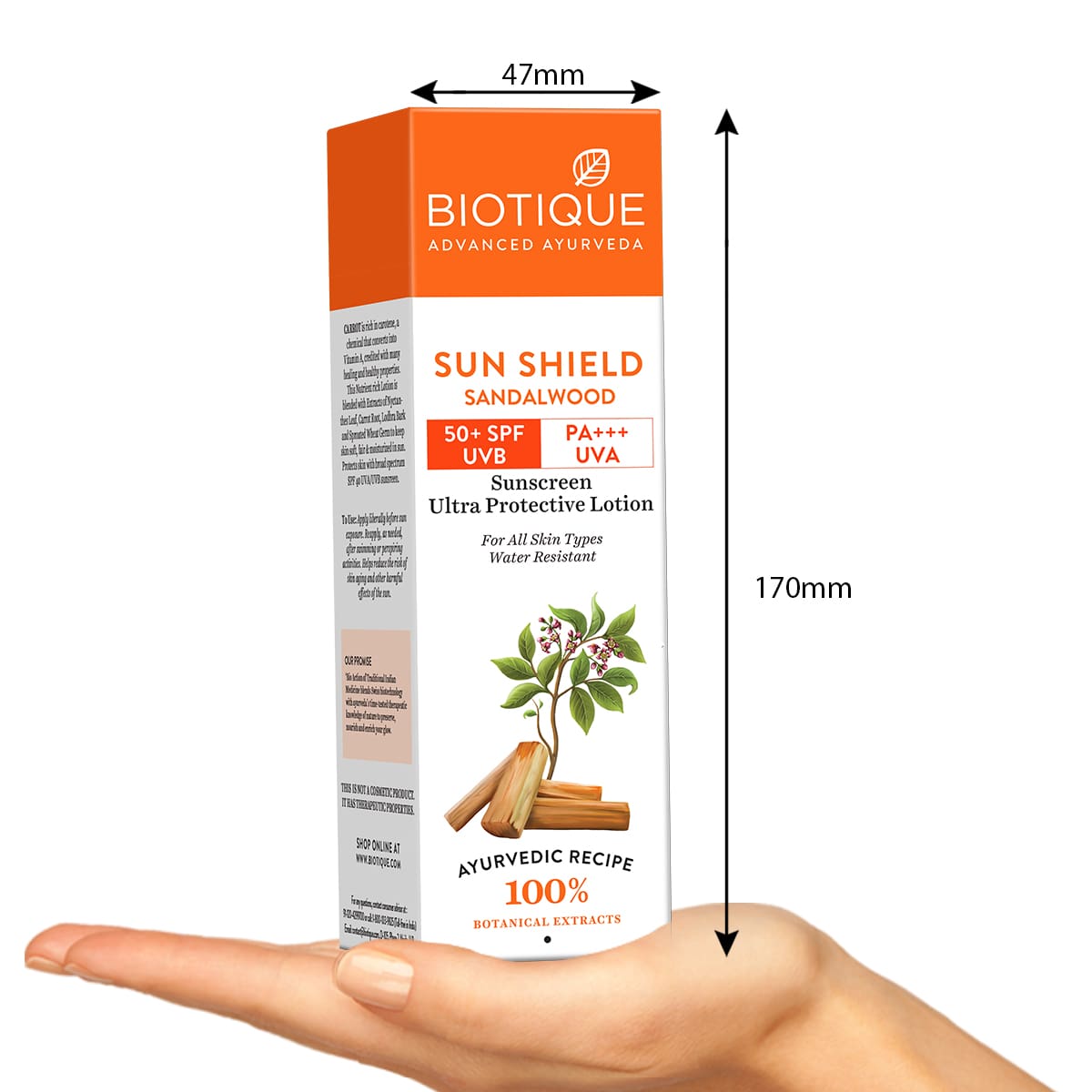 Sun shield sandalwood 50+spf sunscreen lotion 190ml
Key Ingredients :
Sandalwood, sandalwood oil, saffron
Benefit :
Soften skin, moisturizing skin in sun, protects against uva & b rays
SANDALWOOD comes from the sandal tree, native to India, and used throughout the ages for its pampering and protecting properties. This nutrient-rich lotion is blended with pure sandalwood, saffron, wheat germ, honey and bark of the arjun tree to keep skin soft, fair and moisturized. Also contains naturally derived zinc oxide. Protects skin with broad spectrum SPF 50 UVA/UVB
sunscreen. Very water resistant, retains SPF after 80 minutes in the water.
SANDALWOOD: Sandalwood comes from the sandal tree, native to India, and used through the ages for its soothing, pampering, protecting properties. It provides a significant natural defense against UV radiation.
SANDALWOOD OIL: Sandalwood oil helps nourish the skin, improve the elasticity of skin cells, even out skin tone. Because of these qualities, it can be beneficial in reducing the appearance of scars. According to a 2018 study, sandalwood and honey were shown to prevent or minimize hypertrophic or thick, raised scarring
SAFFRON: Saffron Reduced skin pigmentation
Apply liberally before sun exposure. Reapply, as needed, after swimming or perspiring activities. Helps reduce the risk of skin aging and other harmful effects of the sun
Soften skin
Moisturizing skin in sun
Protects Against UVA & B Rays
BIOTIQUE is based on 5000-year-old Ayurvedic recipes known to integrate and celebrate body, mind and spirit.
Show us some
on social media